We are a Bible-believing church located in the heart of Las Vegas.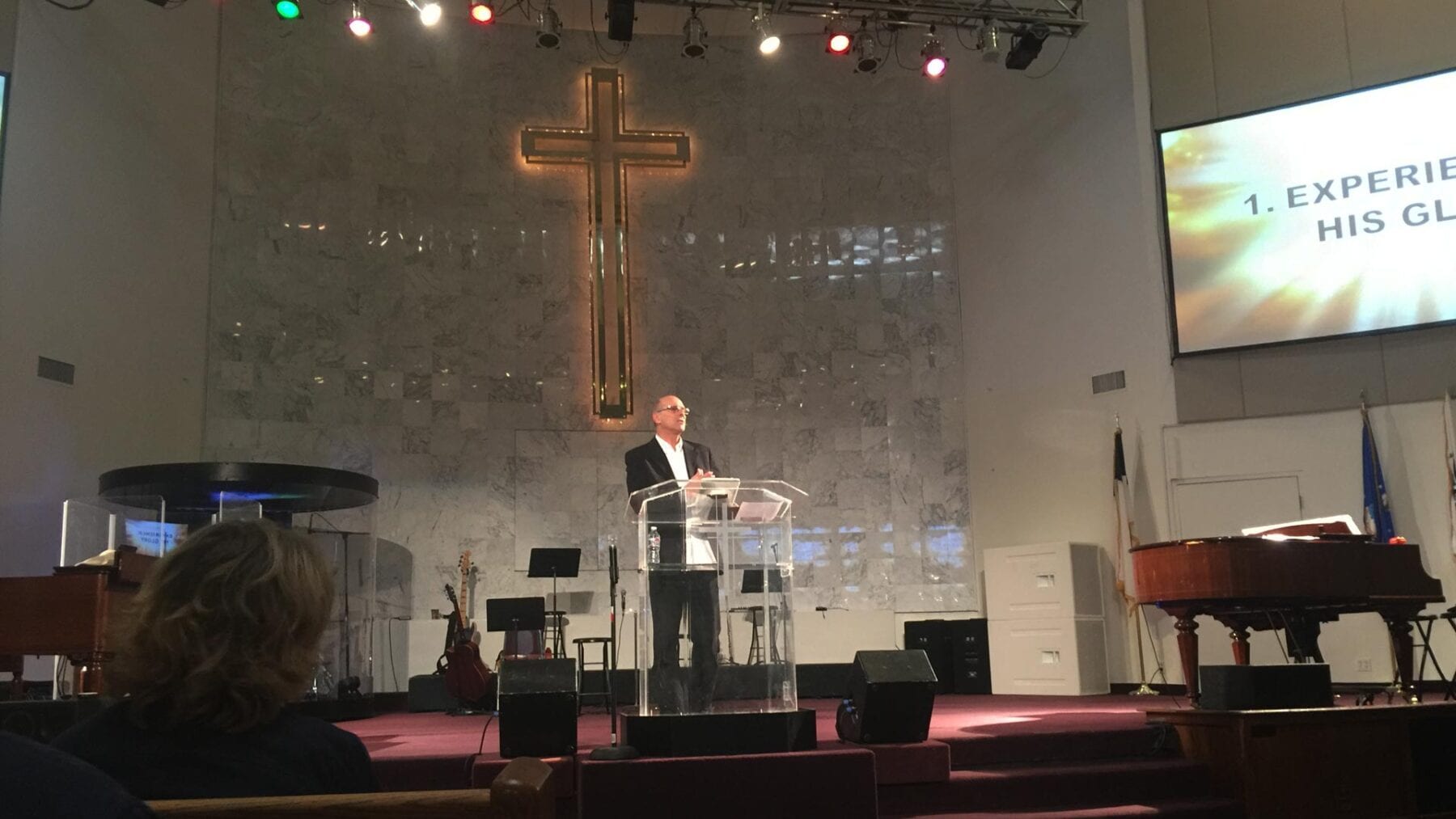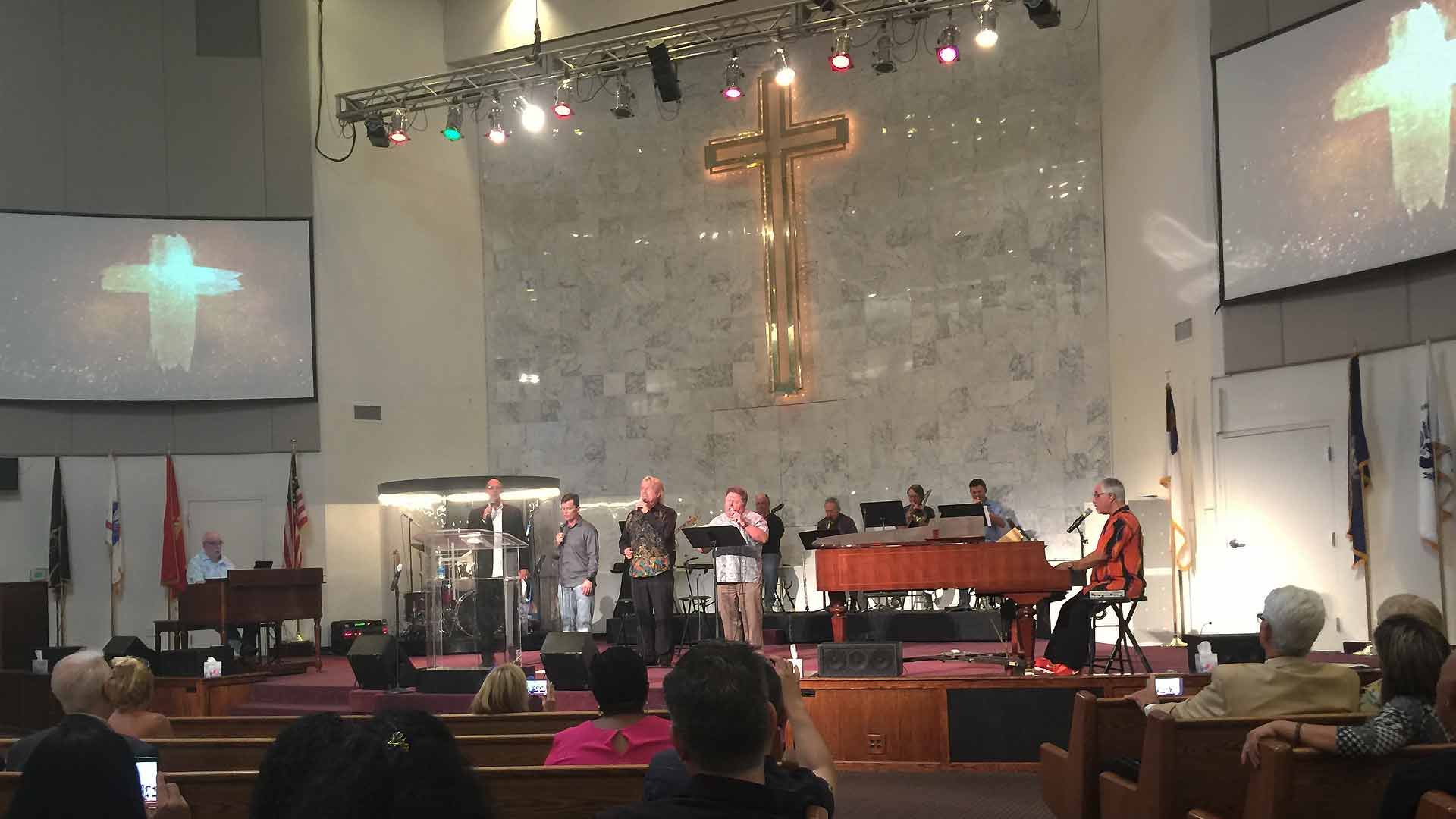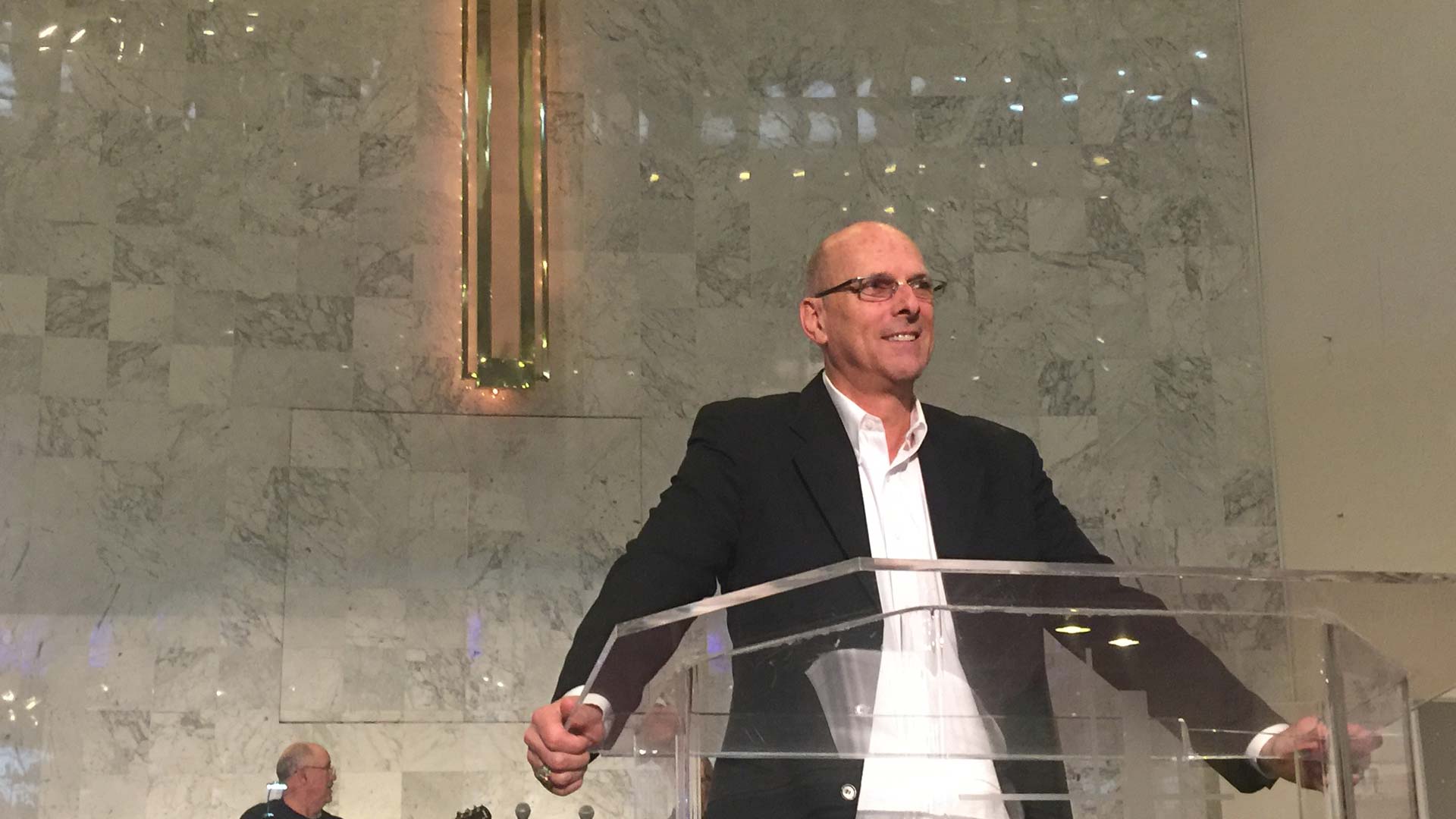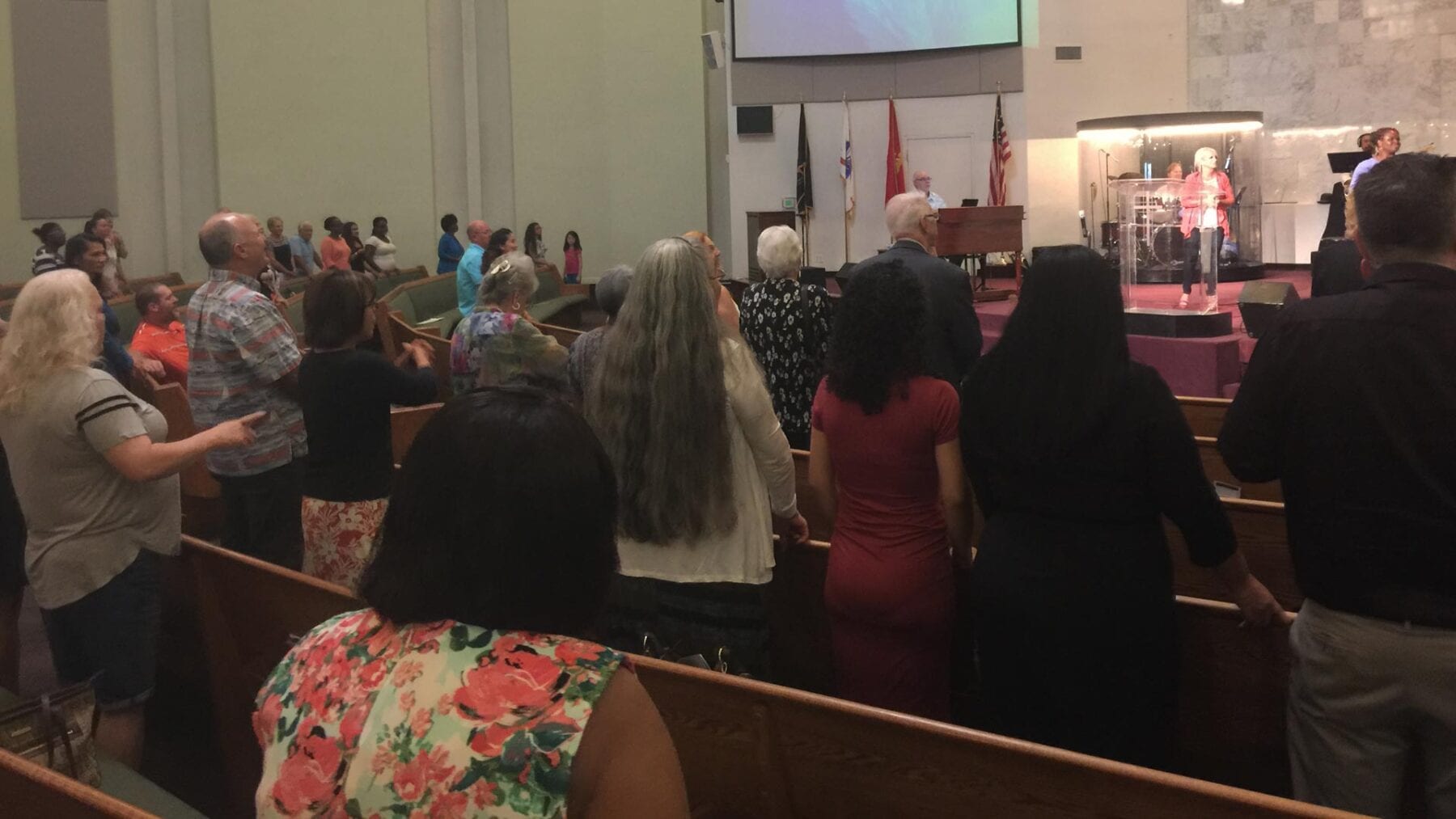 Sunday, March 17th
Pastor Randy Greer
"The Power of Two Words"
2 Samuel 12:1-14
In Hebrew, two-word noun clauses are one of the most intense ways of expressing the truth. The verb is not necessary and is simply understood. King David is confronted with 2 of these two-word powerhouse expressions and then shares his own as a result. Bathsheba begins the intensity with the two words: "I, pregnant."
One year later, Nathan the Prophet shows up to tell the greatest word picture story in history. Once David pronounces the judgment for such outrageous behavior, Nathan says, "You, the man." ('The' is not a separate word in Hebrew).
Finally, David makes his great confession to Yahweh through Nathan, "Sinned, to Yahweh." (Again, 'to' is not a separate word in Hebrew). Confession and repentance are two necessary elements in being restored to Jesus when we sin.
I pray that by the end of every service we can say, "Worship given. Word received. God glorified!"
Video Announcements for
Sunday, March 17th, 2019
A video recap highlighting a few of our many upcoming events at Trinity Life Center: 
Spring Connect Point Catalog
Sunday School – Teaching Partners Needed
Ranger Derby Saturday, March 23rd
Ladies 5th Sunday Offering on March 31st
Marriage Builder Sunday School – Christian Apologetics
Nevada Sisterhood Conference May 18th
Toughen Up – Mission Possible Men's Conference March 29
Lighthouse Ministries Prayer Walk
LIGHTHOUSE MINISTRIES IS HOSTING…a prayer walk in our neighborhood this Sat., March 16 from 9:30 am to 12 pm. Join us as we walk and pray for our surrounding area while hanging invitations on doors. We invite intercessors to meet in the Fellowship Hall to pray for Spirit-led encounters. See Christina in the Lobby for more information.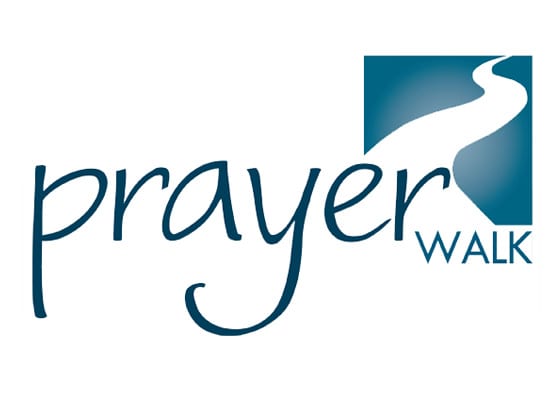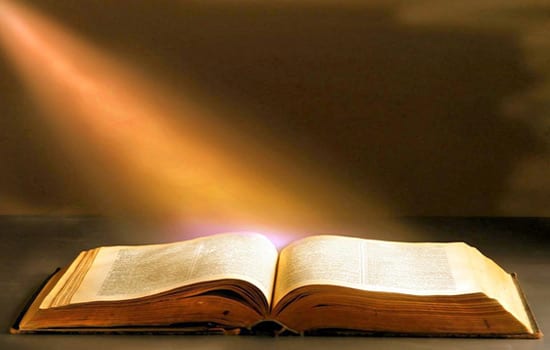 SUNDAY MORNING INSIGHTS 9 am
Please join with Pastors Randy, Vic and Dave in the Sanctuary as Vic prays through the Scriptures…or…join a Connect Point class available for Kindergarten thru 12th grade and a variety of adult classes.
WOMEN'S & MEN'S MINISTRIES TOGETHER…
WOMEN'S & MEN'S MINISTRIES BIBLE STUDY...continues this Wed., evening, March 13 at 7 pm in the Fellowship Hall with Dr. Caroline Leaf's, The Perfect You; a Blueprint for Identity. See Olema Romero or Pastor Jimmy for more information.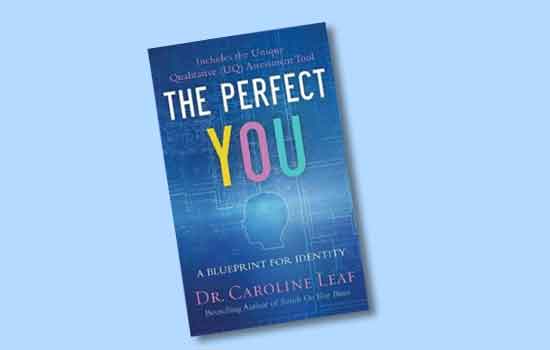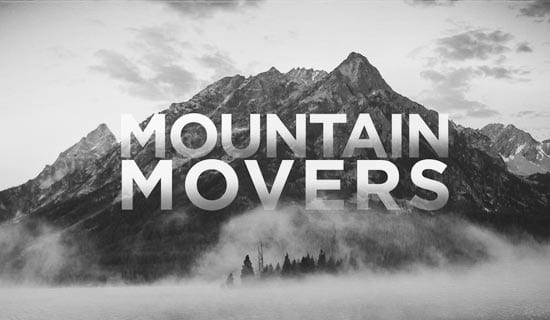 MOUNTAIN MOVERS PRAYER MEETING…
MT MOVERS PRAYER GUEST SPEAKER…will be Christina Pruitt this Thursday, March 21, at the 9-10 am hour in the prayer room. Childcare may be provided by calling the church office in advance (702-734-2223).
GRIEF SUPPORT GROUP…
led by Moderator Brenda Tunnell, has been moved to every other Wednesday afternoon at 4 pm here at the church. The next meeting will be on March 13. Please see Brenda or let the church office know if you wish to attend.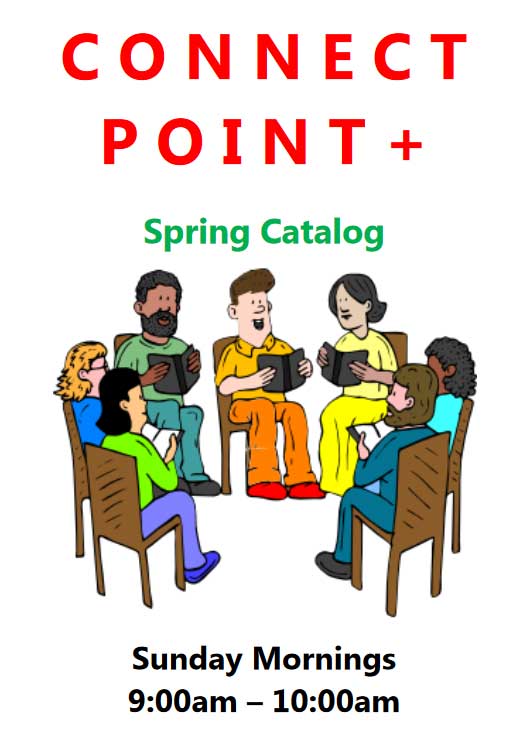 CONNECT POINT 2019 SPRING CATALOG
CONNECT POINT SPRING CATALOG IS HERE!…copies are now available in the lobby. The catalog describes our graded Sunday School classes, their teachers, and curriculum from K-12th grade. It also presents the faculty and curriculum for our four adult classes. There is a class for everyone. Take a look at the catalog and choose the one that best suits you.  Download a copy today, or review the latest offerings on our Connect Point web page.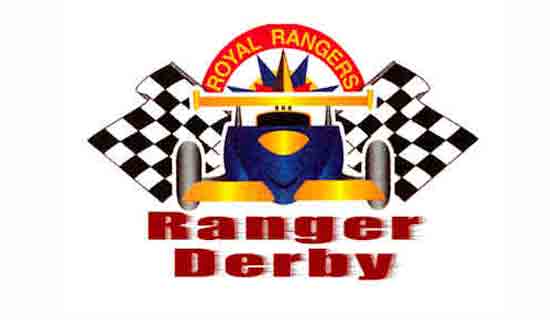 Rangers Derby – March 23rd
THE ANNUAL ROYAL RANGER DERBY…is set for Sat., March 23 at 8 am in the Fellowship Hall. Whether in the race or not, boys and their dads are welcome to come and cheer on the racers while learning more about Royal Rangers. See Pastor Mike or Mark Howarth for more info.
5th Sunday Women's Ministries Offering – March 31st
WOMEN'S MINISTRIES "PROJECT SISTERHOOD"…quarterly 5th Sunday offering will be on Sunday, March 31st. This offering supports among other ministries: Convoy Woman, a sisterhood of women who advocate for the work Convoy does and the women they serve; School of Urban Missions providing scholarships for students to further their education & ministry; and Single Mom's Outreach, supporting Moms right here in our District!  Thank you in advance for your generous support.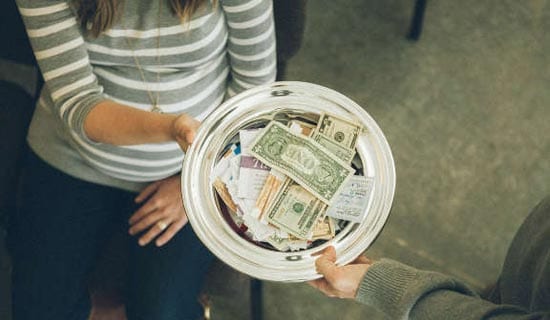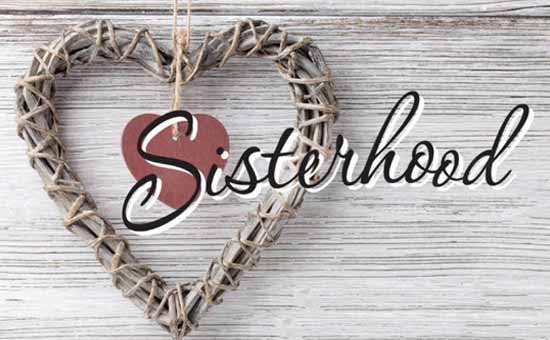 Nevada Sisterhood at TLC – May 18th
NEVADA SISTERHOOD IS COMING TO TLC…on Sat., May 18th from 10am-12pm. Tickets for the event are $10 (food will be provided) and sales begin today in the lobby. Sheila Harper will be the guest speaker and our church will host for the entire Southern Nevada Section of the Assemblies of God. Ladies, mark your calendars! 
Teaching Partners Needed for Sunday School
IN OUR 9AM-10AM SUNDAY MORNING…Sunday School we call Connect Point, we are looking for teaching partners for Sylvia Mills, in our 5th & 6th-grade class and for Jerry Traylor in our Middle School & High School Guys class. Let us know if you're ready to answer the call!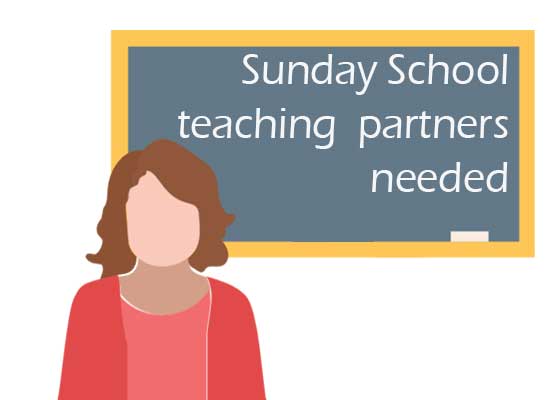 Come join us this week for Worship!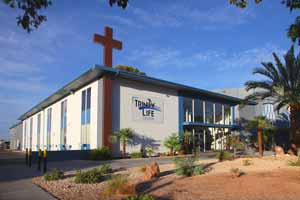 Trinity Life Center
1000 E. St. Louis Avenue
Las Vegas, NV 89104
Office Hours:
Tue – Fri  9 am – 5 pm
SERVICE TIMES
Sunday
9:00 AM – Insights Prayer Service / Connect Point Sunday School Classes
10:00 AM – Sunday Worship Service
Wednesday
7:00 PM – Connection Wednesdays
Questions? Call 702.734.2223
Catch up on sermons anywhere.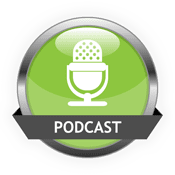 Select a recent podcast >>>>>
or
"Trinity Life Center is a church that believes
in the teachings of the Bible."
We offer regular activities for families and anyone who wants to grow in the knowledge of God.
We believe the healthiest Christ-Followers are involved in 4 weekly activities:
A time of celebration with the Body of Christ;
Small group setting to learn, interact and grow;
A place to serve and
A Corporate prayer meeting.
This is your e-vite to our prayer gathering every Sunday morning at 9 am!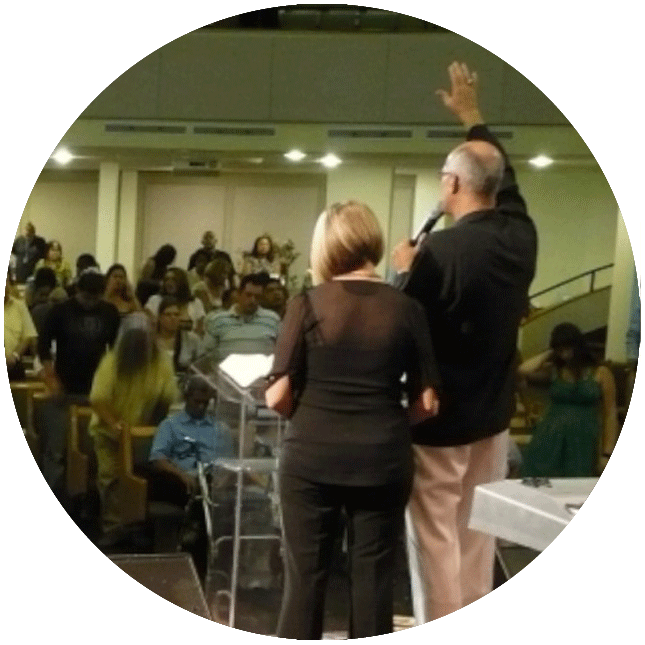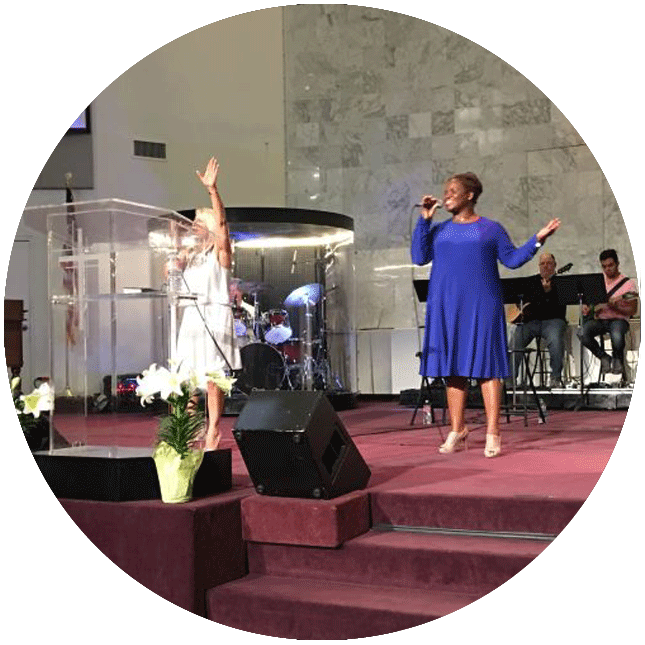 CONTACT US
Trinity Life Center
1000 E. St. Louis Avenue
Las Vegas, NV 89104
Office Hours:
Tue - Fri  9 am - 5 pm
Phone: 702.734.2223
E-mail: Info@trinity-life.org
SERVICE TIMES
Sunday
9:00 AM
Insights Prayer Service
Connect Point Sunday School Classes
10:00 AM
Sunday Worship Service
---
Wednesday
7:00 PM
Connection Wednesdays
OUR MISSION
To be a community of believers, prayerfully committed to making disciples of all nations who will discover and utilize their God-given gifts in ministry to others.