We are a Bible-believing church located in the heart of Las Vegas.
Sunday, September 16
Pastor Randy Greer
"Be Careful…"Saul"!
1 Samuel 9:15 – 10:1
Saul means "asked for." So the real title of this week's message is: 'Be careful what you ask for!' In recent years, my faith has really grown and I'm asking the Lord for some very huge items. Before we're done at the Impact Center, I believe we are supposed to build a hospital for His glory. I would like to also have transitional housing for kids who age out of the foster-care system. I want a place where any widow in town can come for free to have her oil changed. Not only will a mechanic change her oil, but he or she will teach others also how to be a good mechanic. This will be like a trade school, where we train plumbers, electricians, seamstresses, etc.
It will take millions and millions of dollars to accomplish these dreams, but I'm asking the way Hannah asked for her son, Samuel. You might think I'm drunk the way Eli thought Hannah had been drinking, but these requests are from a heart of sincerity to totally help revitalize this community we serve. Somebody needs to step up and help me pay for all this. Why not you? Why wouldn't the Lord trust you with extraordinary finances that you could use to finance His Kingdom? I guarantee you He will use those of you He's using now, those who can be trusted in giving even when they have little.
Join us at 10 am Sunday morning as Pastor Randy brings this important message, "Be Careful…"Saul"!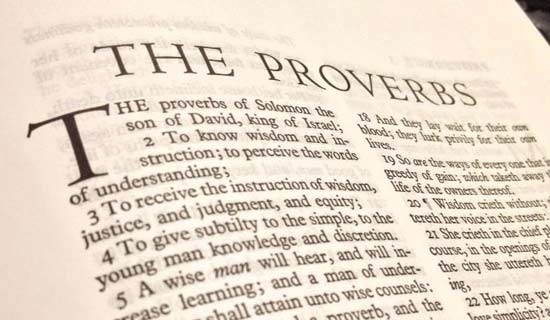 SUNDAY MORNING INSIGHTS 9 am
Please join with Pastors Randy, Vic and Dave as Vic pray through the Scriptures. Join us for this series and all the blessings that come from learning how to pray God's Word. We also have different classes that you can attend through Connect Point. Pick up the new Fall  Connect Point Class Catalog in the lobby or download it here: Connect Point 2018 – Fall Catalog,  and choose the class best suited for you.
WOMEN'S AND MEN'S WEDNESDAY NIGHT BIBLE STUDIES
…continues in the Fellowship Hall at 7 pm.
Ladies are studying "Defiant Joy" by Candace Payne, (AKA, Chewbacca Mom).  
Fellows, are examining "Breakthrough," based on Chip Ingram's book.
These relevant studies will bless your life!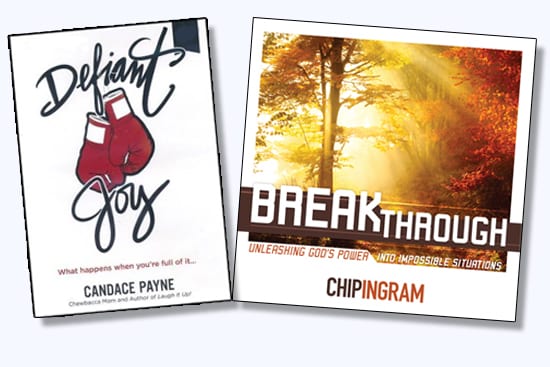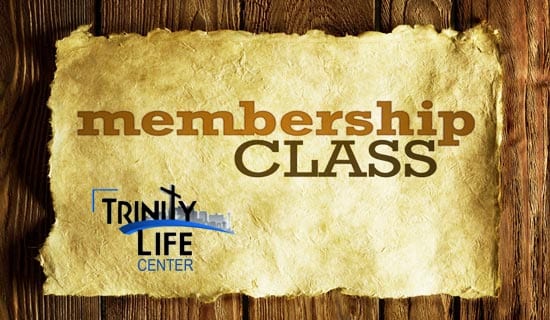 NEW MEMBERSHIP CLASS…
Our New Membership class began on Sept 16h at 9 am in R-105, behind the Sanctuary platform. You may still join the class even if you missed the first session. This six-week course is for all who wish to join themselves to the Body of Believers here at TLC.  Please see the sign-up list on the info desk in the lobby.
DISCIPLESHIP CLASS TO BEGIN – Sep 19 @ 7 pm
Wednesday night, Sept 19 at 7 pm in the Conference Room. This systematic study provides a fundamental introduction to the Word of God and explores the essential ways to approach day to day life as a Christian. Please see the sign-up list at the information desk or contact Billy Thomas, the moderator of the class.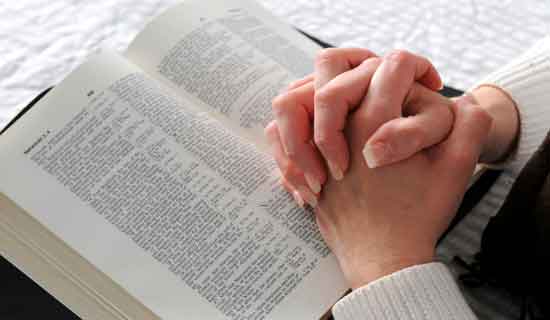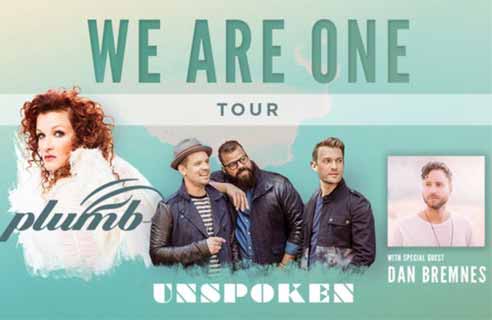 "We Are One" Concert – Thursday 09/20
Word of Life Church, Las Vegas – Sep 20th, 2018 – 7 pm
RELENTLESS, our young adult ministry will attend this concert on Thurs, Sept 20 at 7pm at Word of Life Church. Please see Pastor Oretta for details or go to the Young Adult page on our church website (trinity-life.org/relentless/).  Event Tickets are available at Ticketfly: Plumb & Unspoken – We Are One Tour 
First Choice Annual Fundraiser
Banquet – Friday, September 21st at 5 pm
at the Westgate Las Vegas Resort. Keynote Speaker will be Chelsea Cameron. Do not miss this fabulous evening benefitting First Choice Pregnancy Services. For event info call, 702-294-2273, or visit  https://www.firstchoicefriendslv.org/upcoming-events/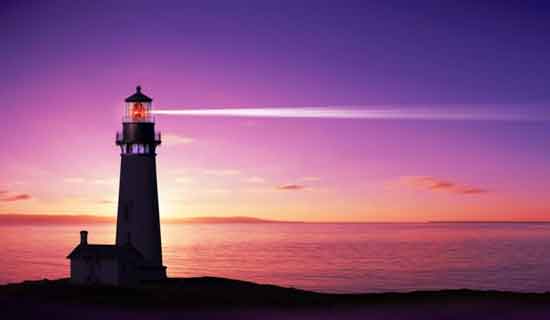 Lighthouse Ministries Next Outreach – Sept 22
The next Lighthouse Ministries Outreach will be on
Sat, Sept 22
from
10am-3pm
at
Desert Breeze Park
. We will pass out literature and be available for prayer. Any portion of time you have will be great! See Christina for further details. Download the flyer here:
Lighthouse ministries flyer – Desert Breeze
The Las Vegas 40 Days Campaign…
Kickoff Rally – Sunday, Sept 23 at 2 pm
Campaign Begins Wed Sep 26th at 7 am
Join us every Thursday from 7am-7pm at our vigil location next to First Choice Pregnancy Services, as we pray to reclaim the land now used for late-term abortions just one block from our church. And don't miss our Kickoff Rally with Pastor Jimmy Firzlaff, Ken Wilson and other community pastors along with additional great speakers at the same location, Sunday, Sept 23 at 2 pm, Located at 860 E. Sahara, just behind Tower of Jewels.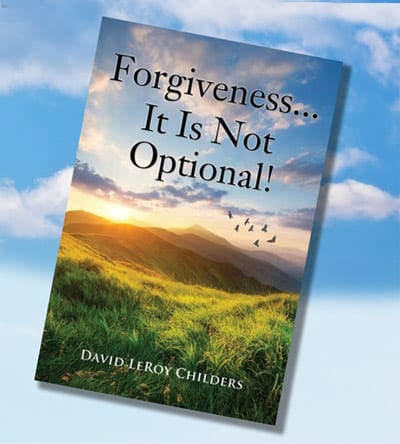 Forgiveness Seminar: 09/26 & 10/03 at 7 pm
FORGIVENESS SEMINAR…will be held on Wednesdays, Sept 26 & Oct 3 at 7 pm in our Sanctuary.
Pastor Dave Childers will present the two-day event based on his book, FORGIVENESS…IT IS NOT OPTIONAL where we will learn that we can forgive in the same way that Christ forgave us so much so that we are still able to remember the person who hurt us and no longer be held captive by destructive emotions.
We recommend that everyone attends these two vital sessions.
Project Sisterhood Offering – Sep 30th
(formerly known as the penny fund) traditionally takes place four times a year and will be taken on Sunday, September 30th. The offering will benefit single mom training resources and scholarships for International students; all of which are activities of the National Women's Ministries of the Assemblies of God.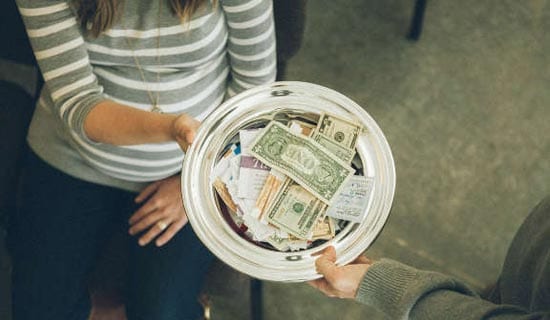 Come join us this week for Worship!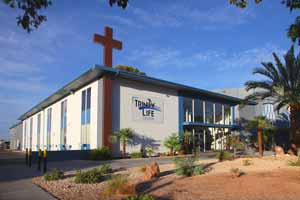 Trinity Life Center
1000 E. St. Louis Avenue
Las Vegas, NV 89104
Office Hours:
Tue – Fri  9 am – 5 pm
SERVICE TIMES
Sunday
9:00 AM – Insights Prayer Service / Connect Point Sunday School Classes
10:00 AM – Sunday Worship Service
Wednesday
7:00 PM – Connection Wednesdays
Questions? Call 702.734.2223
Catch up on sermons anywhere.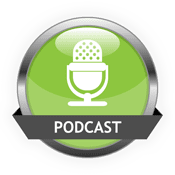 Select a recent podcast >>>>>
or
"Trinity Life Center is a church that believes
in the teachings of the Bible."
We offer regular activities for families and anyone who wants to grow in the knowledge of God.
We believe the healthiest Christ-Followers are involved in 4 weekly activities:
A time of celebration with the Body of Christ;
Small group setting to learn, interact and grow;
A place to serve and
A Corporate prayer meeting.
This is your e-vite to our prayer gathering every Sunday morning at 9 am!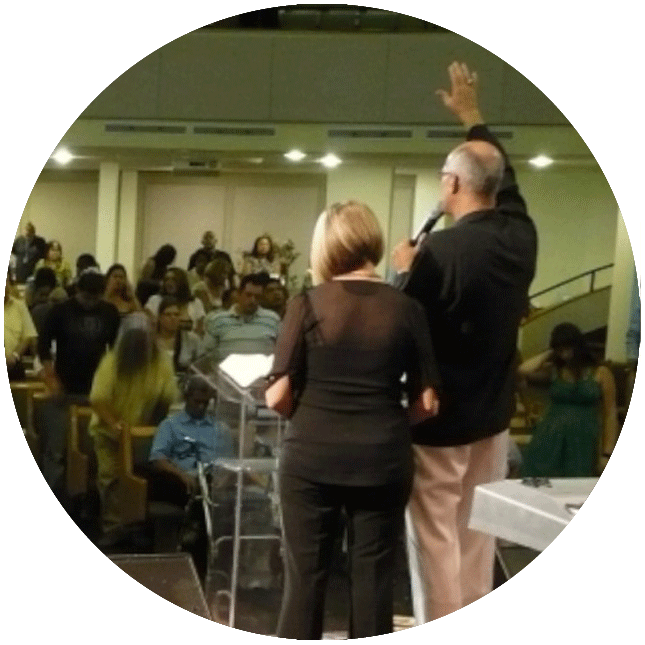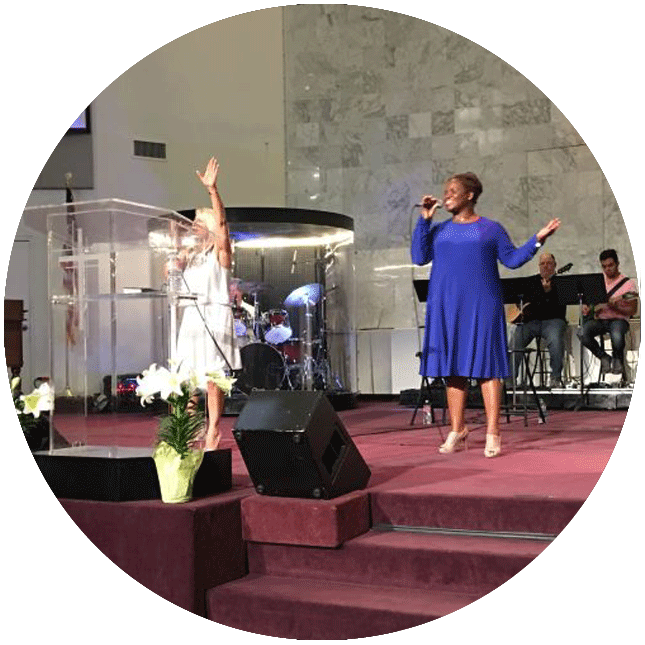 CONTACT US
Trinity Life Center
1000 E. St. Louis Avenue
Las Vegas, NV 89104
Office Hours:
Tue - Fri  9 am - 5 pm
Phone: 702.734.2223
E-mail: Info@trinity-life.org
SERVICE TIMES
Sunday
9:00 AM
Insights Prayer Service
Connect Point Sunday School Classes
10:00 AM
Sunday Worship Service
---
Wednesday
7:00 PM
Connection Wednesdays
OUR MISSION
To be a community of believers, prayerfully committed to making disciples of all nations who will discover and utilize their God-given gifts in ministry to others.