Sunday, December 11th
Pastor Randy Greer
"Will We Ever Truly Have Peace?"
Matthew 1:21-25; Isaiah 2:4 & 9:5-6
Our latest service / or live event is displayed below prior to next live stream)
From The Pastor
Sunday, December 11th, 2022
As we work our way through the lighting of the Advent Candle, today we light the candle of Joy. It's the only candle that is pink and not purple, signifying something colorful, unique and immeasurable. Joy is a deep down contentment that stays with believers even during their absolute worst trials. It's something the Enemy consistently tries to steal from us.
The first two candles represented Hope and Love—the next two are Joy and Peace. I'm talking about Peace today because I envision the Millennial Reign of Christ being the time of greatest joy, when for the first time since Cain killed Abel we will experience World Peace.
Imagine the joy when you are reunited with your loved one who lost their earthly life in a war. I don't know how much of their stories they will be able to tell us, but just think of the courage and bravery they represent. They ran into harm's way when everyone else was running out. Your loved one is truly a hero.
The Bible says that there is no greater love than to lay down your life for someone else. I'm pretty sure those folks will receive the greatest heavenly awards, and we will be there to watch the ceremony! We will be filled with such joy when the ones who gave their lives trying to bring peace are rewarded handsomely for their efforts. Our sadness in losing them will turn to tremendous gladness on that day!
There have been 285 wars recorded in our world since WWII. Until our Prince of Peace returns, there will be many more. But when He comes, He will change everything. We won't have to study war anymore. We will live here on this earth for 1,000 years of Peace. I can't wait!
Blessings,
Randy & Pam
The Nativity From Kid Zone
Merry Christmas parents, just letting you know that your wonderful kids will be performing once again. They will be singing and presenting a short description of Jesus birth, December 11th in the 10am service. Have your child review this medley of songs below. These songs can be found on YouTube. Just enter the title below in the search window of YouTube for your child to listen to them.
Songs to learn:
On YouTube: "Turn up the fun performers" Christmas Medley - split track.
On YouTube: Video presentation – "Christmas Nativity Play." – Revival Children's Voices.
Mandatory Practices:
Sunday December 4th during the 10am Kid Zone service.
Wednesday, December 7th 6:30pm – 8:30pm in the sanctuary.
December 11th Sunday, The actual performance. "Please arrive by 9am" in Kid Zone. Thanks!
Clothes to wear: Slacks for boys, long sleeve shirts, no pictures, or logos please on their clothes. Girls: White or light-colored leggings, dresses, Christmas colored tops. White shoes or sneakers for the girls would be nice.
Biblical characters: Wear open toe sandals or no shoes at all, and pant legs that will roll up. That means Joseph, Mary, Innkeeper, shepherds, Wisemen, and all Angel.
Thank you, Pastor Mike. 702-734-2223 or 702-845-3453 Cell Rev 2, Dec 2
Download the flyer here: https://trinity-life.org/wp-content/uploads/2022/12/Christmas-Play-2022-The-Nativity-003-1.pdf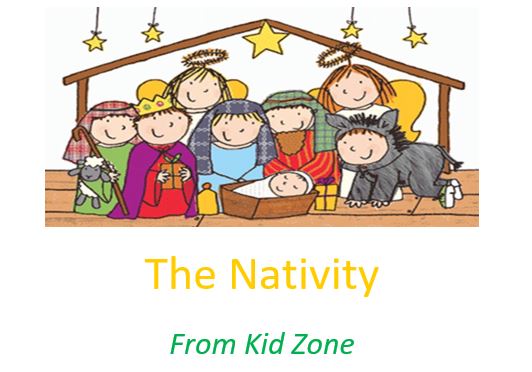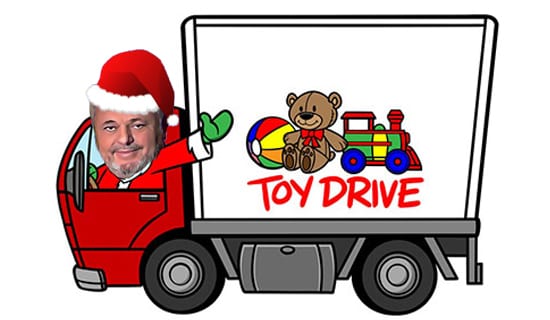 TOY DRIVE...
This time of year we turn Pastor Vic's office into Santa's Workshop. Every child should have a toy for Christmas and we need your help! Please bring new and unwrapped toys for all ages to the altar on December 11th and 18th, or to the church office during business hours. We also need gift cards for our teenagers and to help our families having a hard time this season. If you would like us to shop for you, please mark your donation 'toy ministry.' If you are in need, see Pastor Vic or or Christina at the church office.
A Morning of Christmas Worship and Musical Celebration.
Sunday, December 25, 2022 at 10am.
Featuring the music ministry of Larry Wayne with special guests, Macayla Dodge, Jamie Firzlaff, Pastor Tony Handy, Pastor Louie Pleitez, Hannah Labrada, and Trent Firzlaff.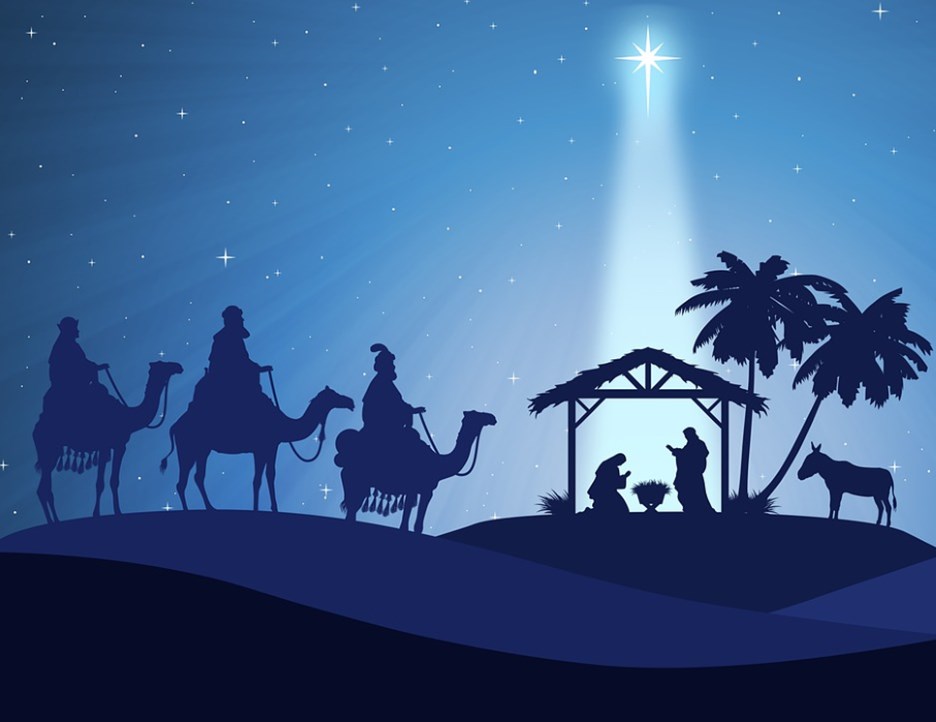 Kid Zone with Pastor Mike Husli
2022-12-11 Kid Zone "Love In Action" Pastor Mike Husli
Join Pastor Mike and his puppet friends in this lesson on loving others. The puppets demonstrate compassion to the homeless, and Pastor Mike takes you on a visit to the City Impact Center Food Bank. Games, music, videos and more in this week's KZ lesson
Scripture: There is faith, hope and love, but of these three, the greatest is love. 1 Corinthians 13:13
Join us for Worship IN PERSON and ON-LINE!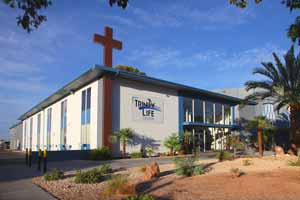 Trinity Life Center
1000 E. St. Louis Avenue
Las Vegas, NV 89104
Worship Service – 10:00 am
Office Hours:
Tue – Fri  9 am – 5 pm
SERVICE TIMES
Sunday Morning
9:00 am – Insights Prayer Service
10:00 am – Sunday Worship Service
10:00 am – Kid Zone Service

  

 
---
Wednesday Nights
6:30 – 7:30 pm – Kid Zone with Pastor Mike
6:30 – 7:30 pm – Upper Room Youth with Pastor Daniel
6:30 – 7:30 pm – Relentless Young Adults with Pastor Oretta
6:30 – 7:30 pm – Bible Study Class with Pastor Kleg
7:00 – 8:00 pm – The 2:42 Club via Zoom: https://zoom.us/j/4912000483
---
Thursday Morning
10 am – Noon – Mountain Movers in the Sanctuary – See Pastor Oretta for details.
---
Friday Morning
9:30 am-Noon – Soaking in His Presence – Pastor Jimmy Stewart 
---
Global Prayer Network (GPN) Fourth Saturday of each month 10:30 am – 4:00 pm PST on Zoom: https://us04web.zoom.us/j/6083655320
Password: GPN247
---
Questions? Call the church office at: 702.734.2223
Our Mission
To be a community of believers, prayerfully committed to
making disciples of all nations
who will discover and utilize
their God-given gifts
in ministry to others.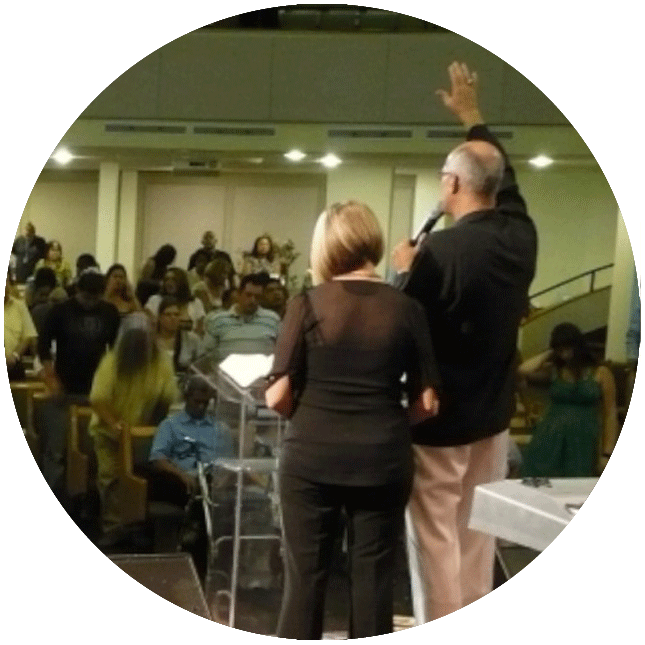 "Trinity Life Center is a church that believes
in the teachings of the Bible."
Prayer Request and Praise Report Form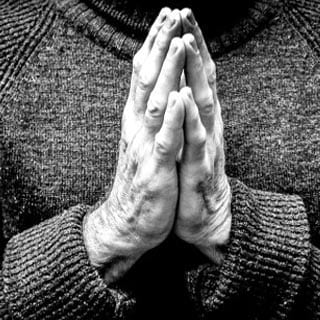 Please, if you have a prayer request or praise report for yourself, your loved ones, friends and others, take a moment to complete this form and let us stand in prayer with you.  Thank you and God bless.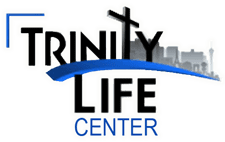 CONTACT US
Trinity Life Center
1000 E. St. Louis Avenue
Las Vegas, NV 89104
702.734.2223
E-mail: Info@trinity-life.org
OUR MISSION
To be a community of believers, prayerfully committed to making disciples of all nations who will discover and utilize their God-given gifts in ministry to others.
SERVICE TIMES
Sunday Morning
9:00 am
Insights Prayer Service
Connect Point Sunday School Classes
10:00 am
Sunday Worship Service - In-person and on-line services at 10 am
---
Wednesday Night
 7:00 - 8:00 pm
The 2:42 Club - Join us on line via Zoom!
---
Thursday Morning
10 am - Noon
Mountain Movers - Sanctuary - Thursdays
---