Here at Trinity Life Center, we have something for everyone.
We have ministries and volunteer opportunities for every age and need.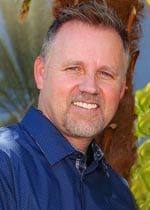 Kid Zone
In Trinity's children's ministry we do more than just tell Bible stories, we are preparing your kids for the future. Here are some opportunities your child has: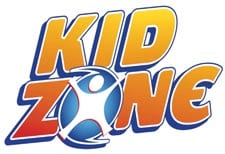 Kid Zone
We memorize scripture, sing songs, and play games. But, most of all we illustrate Biblical values through drama, puppets, objects lessons, and just have fun.
Mid-Week Programs
Rainbows Boys and Girls (Ages 3-4) Rainbows is our preschool club for boys and girls.
Weekly requirements provide opportunities to achieve and receive awards. Character building Bible stories are presented weekly.
Girls Ministries (K-12)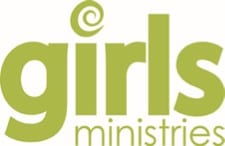 Girls Ministries (K-12th)
Our girls learn Bible verses, study Church doctrines, learn about missionaries and study family relations.
DAISIES ~ Kindergarten
PRIMS ~ 1st & 2nd Grades
STARS ~ 3rd & 5th Grades
FRIENDS ~ 6th & 8th Grades
GIRLS ONLY ~ 9th & 12th Grades
Boys Ministries - Royal Rangers (K-12)
ROYAL RANGERS Boys (K-12)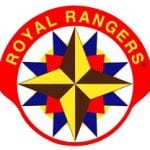 The Ultimate Adventure for Boys is called Royal Rangers. Royal Rangers is a ministry that reaches across the United States and in over 65 nations around the world. It motivates boys spiritually through Bible study and memorization, devotionals, and Christian role models. Boys are strengthened mentally by an advanced awards-based weekly program. Further, the boys increase their physical prowess by participation in age-specific activities and recreation. Finally, they are introduced to the church, community, and nature-related activities to develop their social skills and awareness.
We meet on Wednesday nights at 7:00 PM at Trinity Life Center Church right next to Baker Park. Become part of the Ultimate Christian Adventure and be a part of Royal Rangers today! Boys learn about God's great creation, study Bible verses and practice skills for camping and the great outdoors.
Ranger Kids representing kindergarten, first and second-grade boys.
Discovery Rangers representing third, fourth, and fifth-grade boys.
Adventure Rangers representing sixth, seventh, and eighth-grade boys.
Expedition Rangers representing ninth through twelfth-grade boys.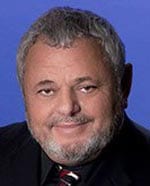 Family Life Solutions - Healthy Couples make Healthy Families
The Family Life Solutions motto is: Healthy Couples make Healthy Families
It is our goal to provide opportunities for couples to learn together, laugh together and grow closer to each other and God. We believe that marriage is the oldest and most sacred institute that God has given us. Here at Trinity Life Center, we want to equip the men and women with the tools to become the spouses God created us to be.
We teach you how to romance, encourage, and strengthen one another, to become one as you serve the Lord and serve one another. For your family to be healthy you first need to care for the health of your marriage.
Children are the most precious gift from God
Children are the most precious gift from God.
We are accountable for their well-being; we believe that the life we live, the way we live, and the way we love our mate will reflect and ultimately determine the kind of spouse that our children will one day become to be.
OVER 50% OF ALL MARRIAGES END IN DIVORCE (Christian or not )
We are accountable for their well-being; we believe that the life we live, the way we live, and the way we love our mate will reflect and ultimately determine the kind of spouse that our children will one day become to be.
Family Intervention
Family Intervention
If you are going through marital struggles or having a difficult time in your family, and would like some help, please don't hesitate to call Pastor Vic or Sara. They are available 24/7 to help and minister to you. They can meet with you in the evenings or on the weekends. Don't be ashamed; if you need help, get it!
Family Life Ministries - Activities and Events
FAMILY LIFE MINISTRIES – ACTIVITIES AND EVENTS
Block Party
Family Camp
Marriage Seminars
National and Local Hikes and picnics
Family Food Drive
Toy Drive
Christmas Breakfast
Valentines Banquet
Marriage Retreat Cruise
4th Of July Picnic
Mi-Amigo Getaway
Marriage Retreats/Seminars
About the Family Life Ministries' Pastors
About the Family Life Ministries' Pastors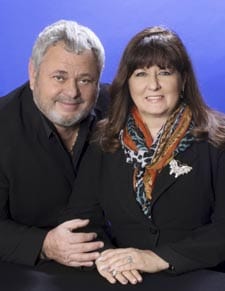 Pastor Vic Caruso is the Senior Associate Pastor here at Trinity Life Center. He has been on staff since 1985. Pastor Vic was saved from the Las Vegas' lifestyle while working as a Bellman for many years. He considers his call to Las Vegas a lifetime call. Pastor Vic has two passions. The first is to preach the gospel. The second is to serve. He also oversees many areas including special events, advertising, and PR. He oversees the Pastoral Staff, ministry leaders, and support groups.
Sara Caruso is part of our visitation team for hospital visits, counseling, and Women's Wednesday Night teachings.
Pastor Vic and his wife Sara, have been married for over 32 years. They have four wonderful children, Gina, Vic jr., Carl, and Sammy. Also, they have one grandchild. Jordan Caruso.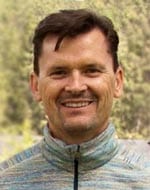 The Men's Ministry here at Trinity Life Center is a team which functions the same way most teams do. We have our coach Jim Firzlaff, our game plan, and our team values.
Mens Ministry
Men's Ministry Team Values
FELLOWSHIP
The typical man is isolated and many of his troubles are related to this condition. The healthy man is connected to other men in a meaningful fellowship, often through the vehicle of small groups which includes accountability, bible study, and prayer. It is necessary for men to meet with other men in a meaningful way.
DISCIPLESHIP
Perhaps the biggest frustration in most churches is the lack of mature men. On the flipside, one of the greatest contributors to church health is a Christ-Like man. We want to teach him to obey Christ command's to grow his character which is the foundation of his leadership. We seek to grow him into God's Man.
MINISTRY
Men are hard-wired to do! This is their opportunity to serve the body of Christ. Our churches need men to grow in their faith to get in to the game! It's time for the men to step up to the plate and become active leaders who lead by example. For too long men have sat back and watched women lead a majority of the ministries in today's churches. No more lazy boys!!
EVANGELISM
God's man is connected, growing and serving in the church. This next step is the key to reproduction, he must be sent out. He can go to the world, or next door to his neighbor. He will deliver the Word and work of Christ. God's man is sharing his faith and caring for the world. God's man says – anytime, anywhere, anyone, in any way…I'm yours. Drop your nets and follow HIM!!!
MINISTRY
Men are made to love God with all their hearts. Men need to make God number one in both heart and action. This includes surrender as well as celebration. Worship is integrated into all of the other values. This is keeping the main thing, the main thing. This is the most important value…and most mistaken by men. We are good at doing, but not so good at being.
LEADERSHIP
God has given men many leadership positions of influence, yet sadly they are often unprepared to meet the challenges and opportunities that come with this leadership role. Trinity Life Center is dedicated to teaching these men how to use the tools that God has given to all men. How to play smart, fair, and above all else to play for God. We will teach you strategies that will fit into your everyday game plan called life!
Men's Ministry Game Plan – Just Show Up!
Join us Sundays for Insights Prayer at 9 AM and Worship at 10 AM.
Also join us Wednesday Nights at 7:00 P.M. as we step into our adult service.
For more info contact:
Olema Romero (Women's Ministries Director)
at 702.734.2223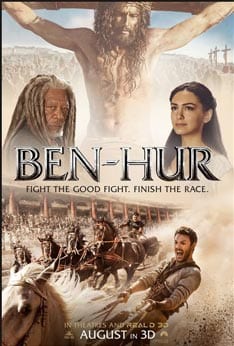 ASSEMBLY MEETING
August 29, 2017, Tuesday
6:00 PM – 8:15 PM "PIZZA/MOVIE Nite
BEN-HUR 2016
Kickoff for "Fruit of the Spirit"
Love offering will be taken
WOMEN'S BIBLE STUDY
Wednesday Nites
Fall Session:
Sept 1 – November 29, 2017
"Fruit of the Spirit"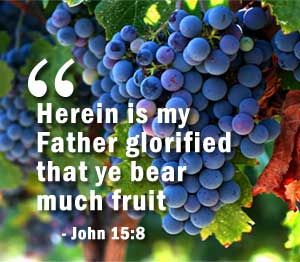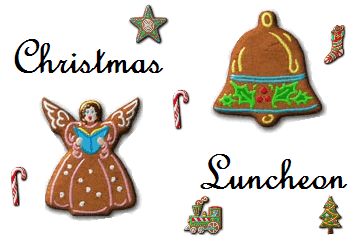 CHRISTMAS LUNCHEON
December 2, 2017, Saturday
11:00AM – 1:00PM
Speaker to be Announced
Cost $25.00 Tickets
will go on sale in the Fall
Still need help? Send us a note!
Everyone has room to grow as a follower of Christ. Trinity Life Center provides a wide variety of opportunities for personal growth from the newest believer to the those with years of experience.