We are a Bible-believing church located in the heart of Las Vegas.
Sunday, July 15
Welcome Our Guest Speaker
Mohan C. Lazurus
We welcome Bro. Mohan C. Lazarus from Jesus Redeems Ministries, and we ask the Father to use him to speak to all of us, and for the Father to have His Sovereign way in each of our lives. We also want to thank Pastor Rajan for bringing all of this our way. Pastor Rajan leads our Indian Fellowship that meets here every 3rd Saturday evening. Thanks to everyone who actually "Stood in the Gap" with us this week with prayer and fasting!
Download July 15th Bulletin (pdf)
Standing in the Gap, July 12th – 14th
We are gearing up to shake the pillars of heaven with intentional prayer and fasting. July 12th to the 14th, Mohan C. Lazarus of Jesus Redeems Ministries is coming from the nation of India to lead us in…STANDING IN THE GAP for the times for which God's Spirit is determined to prepare us.
Join us at Trinity Life Center during these hours as we pray and fast together:  
Thursday, July 12th from 7 pm – 9 pm
Friday, July 13th from 9 am – 9 pm
Saturday, July 14th from 9 am – 7 pm
Download the Fasting and Prayer Guidelines pdf, or pick up a flyer in the lobby to help you prepare for this event.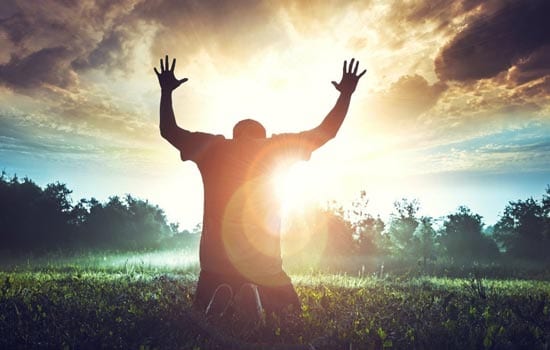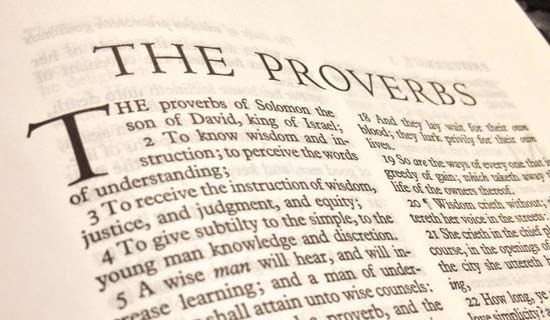 SUNDAY MORNING INSIGHTS 9 am
Please join with Pastors Randy, Vic and Dave as Vic prays through the Scriptures. Join us for this series and all the blessings that come from learning how to pray God's Word. We also have different classes that you can attend through Connect Point. Pick up a Connect Point Class Catalog in the lobby or download it here: Connect Point 2018 – Summer Fall Catalog,  and choose the class best suited for you.
SUMMER SCHOOL OF THE BIBLE…continues this Wednesday evening at 7 pm in the Sanctuary with our own Pastor Dorian Travers and Pastor Dr. Rae Kelly sharing the pulpit. Those who have attended any 1 or all of the last 5 sessions know that these gentlemen are imminently qualified Bible Teachers. Come in for a rewarding time in the Word of God.  Download the flyer: Summer School of the Bible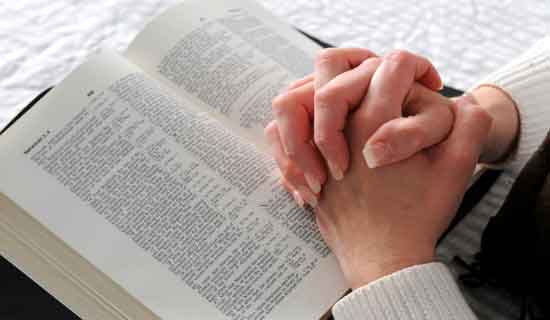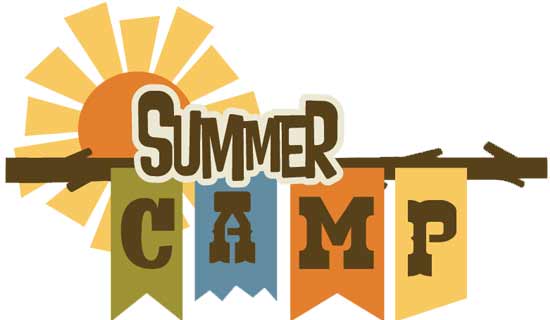 TLC SUMMER CAMP FOR KIDS
Summer Camp for our TLC kids, ages 5 – 11 which runs Tues – Thurs, 12 – 4 pm will end this week, July 19. Although there are only a few days of camp left we still encourage all kids including those who've not attended to come. Our amazing staff headed by Pastor Mike have done an outstanding job and we thank them for their valuable time and effort. See or call Pastor Mike at 702-734-2223. Apps/release forms on info desk.
LIGHTHOUSE MINISTRIES – BE A BEACON OF HOPE!
Join Us on July 15th @ 1 pm
Lighthouse Ministries is what we are now calling our one – on – one personal outreach and evangelism events headed by Christina Pruitt. And, our next event will be Sunday, July 15th at 1 pm. Rev. 12:11 tells us " the word of your testimony " helps others from hitting the same rocks you did! Join our evangelism team as we develop the skills to share the gospel and the Love of Jesus with the world.  Sign up at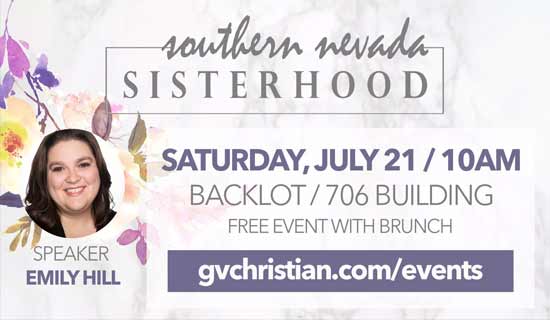 A  SISTERHOOD EVENT – Sat July 21st
This year the event will be hosted by our Fellowship, the Assemblies of God, on Saturday, July 21st from 10am-12pm @ Green Valley Christian Center located at 711 Valle Verde Court, Henderson. The guest speaker will be Emily Hill and brunch will be included at no cost.  There will be a gift for all who attend and a drawing for door prizes. For more information, please pick up a flyer at the info desk.
Real Hope Women's Ministries Offering – July 29th
REAL HOPE WOMEN'S MINISTRY OFFERING…traditionally takes place four times a year (formerly known as the Penny Fund). July 29, the offering will be taken and will benefit single mom training resources and scholarships for International students. Prepare your heart for "Real Hope"!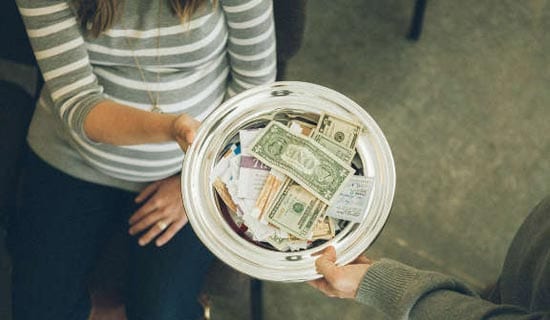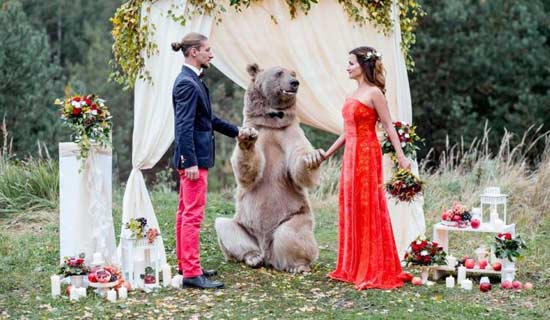 Big Bear Marriage Retreat, Sept 21-23
Sept 21-23 at $375 per couple.  It's months away but we want to make sure you put it on your calendar,  You don't want to miss 3 days and 2 nights of romance, renewal, and teachings to bring you closer to your mate. Only 7 spots left out of 18.
A Big Bear Marriage Retreat flyer with additional details is available in the lobby, or you can download it in pdf format: Big Bear Marriage Retreat flyer.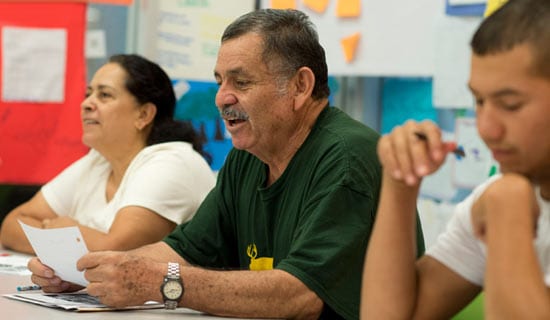 CHILDREN'S MINISTRIES SUMMER CAMPS
Our kids are thinking about camp and would love to experience getting out of town and meeting with God on the mountaintop. Some are needing a little assistance with registration expenses. If you are able, please consider a donation or maybe sponsoring one of our kids. Thank you for your generous contribution.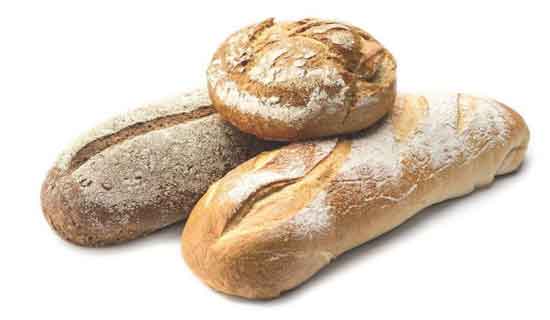 SPECIAL FOOD PANTRY VOLUNTEER….
Needed on Wednesday mornings from 9 am-11 am. 
Our CIC Urban Food Bank currently serves approx. 250 families per week. We are in need of someone to go to Great Buns Bakery located @ Tropicana and Pecos each Wednesday at 9 am, ensuring we always have bread for our families. If you would like to be that person, please contact Pastor Vic or call the office at 702-734-2223.
We are also in need of additional volunteers to help us in the food bank every Wednesday and Thursday from 9 am – 2 pm. If you would like to help, please let us know. Thank you!.
Come join us this week for Worship!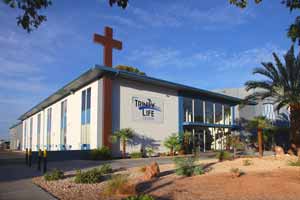 Trinity Life Center
1000 E. St. Louis Avenue
Las Vegas, NV 89104
SERVICE TIMES
Sunday
9:00 AM – Insights Prayer Service / Connect Point Sunday School Classes
10:00 AM – Sunday Worship Service
Wednesday
7:00 PM – Connection Wednesdays
Questions? Call 702.734.2223
Catch up on sermons anywhere.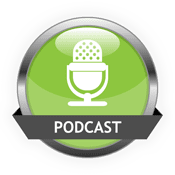 Select a recent podcast >>>>>
or
"Trinity Life Center is a church that believes
in the teachings of the Bible."
We offer regular activities for families and anyone who wants to grow in the knowledge of God.
We believe the healthiest Christ-Followers are involved in 4 weekly activities:
A time of celebration with the Body of Christ;
Small group setting to learn, interact and grow;
A place to serve and
A Corporate prayer meeting.
This is your e-vite to our prayer gathering every Sunday morning at 9 am!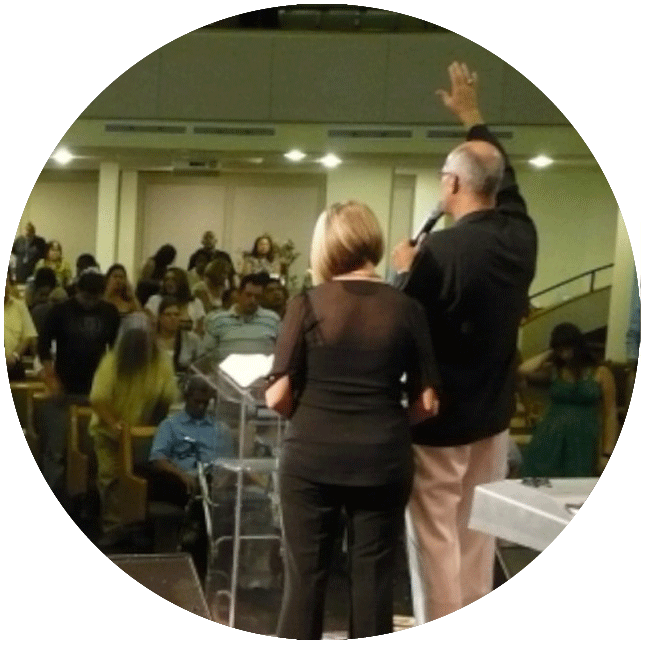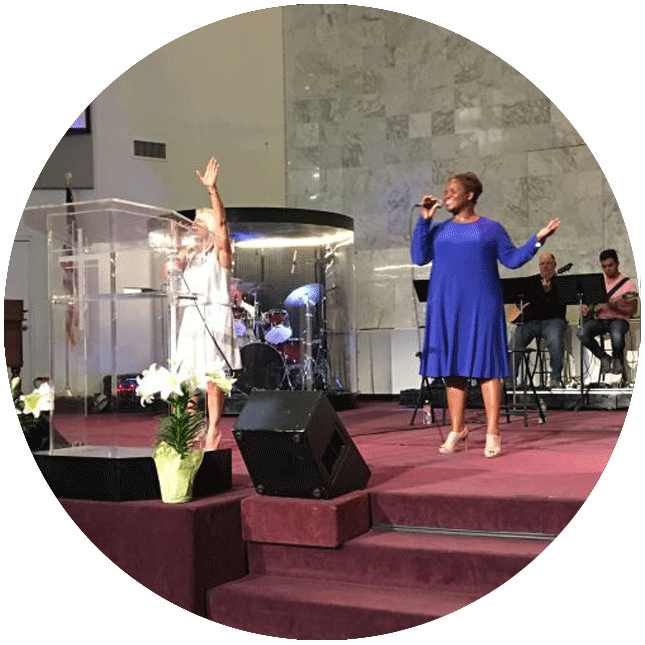 Trinity Life Center
1000 E. St. Louis Avenue
Las Vegas, NV 89104
We would love to hear from you.