We are a Bible-believing church located in the heart of Las Vegas.
Sunday, August 12
Pastor Olga Brambila Gonzales
"The Sweetest Fruit Comes From The Strongest Branches"
Olga Brambila Gonzales is our Pastoral Intern for this year, and she is our Special Speaker for today. Olga just recently graduated from Northwest University, one of our A/G schools located in Seattle, Washington, and she is also completing her assignment as one of the students in the Pathway program based out of Trinity Life Center in Sacramento, CA.
Join us at 10 am Sunday morning as Pastor Olga shares her message.
Download August 12th Bulletin (pdf)
SUNDAY MORNING INSIGHTS 9 am
Please join with Pastors Randy, Vic and Dave as Vic pray through the Scriptures. Join us for this series and all the blessings that come from learning how to pray God's Word. We also have different classes that you can attend through Connect Point. Pick up a Connect Point Class Catalog in the lobby or download it here: Connect Point 2018 – Summer-Fall Catalog,  and choose the class best suited for you.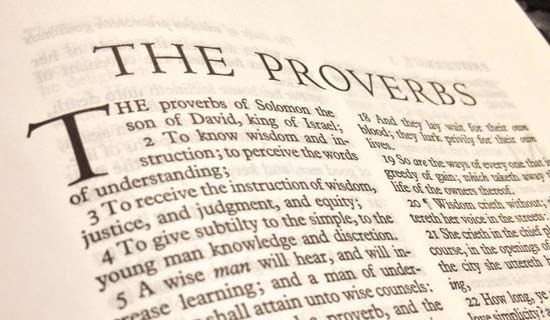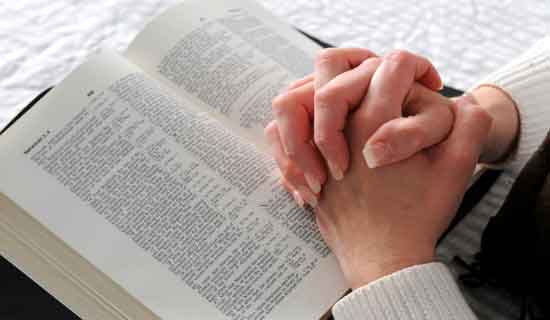 SUMMER SCHOOL OF THE BIBLE…continues this Wednesday evening at 7 pm in the Sanctuary with our own Pastor Dorian Travers and Pastor Dr. Rae Kelly sharing the pulpit.  Come for a rewarding time in the Word of God.  Pick up a flyer at the information desk or download it here: Summer School of the Bible 
LIGHTHOUSE MINISTRIES – BE A BEACON OF HOPE!
Join Us on August 12th @ 1 pm
Lighthouse Ministries is what we are now calling our one – on – one personal outreach and evangelism events headed by Christina Pruitt. And, our next event will be Sunday, August 12th at 1 pm. Rev. 12:11 tells us " the word of your testimony " helps others from hitting the same rocks you did! Join our evangelism team as we develop the skills to share the gospel and the Love of Jesus with the world.  Sign up at the info desk. Pick up the Beacon of Hope flyer at the info desk or download here:
Lighthouse Ministries "Be A Beacon of Hope" Flyer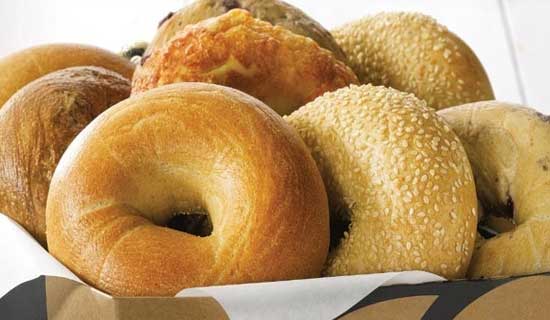 FOOD PANTRY VOLUNTEERS NEEDED…
We are in need of a special volunteer to pick up bagels from Einstein's Bagels located on Tropicana and Maryland Pkwy every Tuesday and Wednesday at 3:45 pm. We are also looking for volunteers to help us in the food bank every Wednesday and Thursday from 9 am – 2 pm. If you would like to help, please let Pastor Vic know or call the office at 702-734-2223. Thank you!
EMPLOYMENT OPPORTUNITY
The Women's Resource Medical Center of Southern Nevada is a Christian, pro-life organization that offers positive alternatives to abortion for women and men of all ages facing unintended pregnancies. As they continue to expand their medical services and community outreach, they currently have employment opportunities for multiple positions. If you are interested you can visit their website at https://wrmcsn.org/employment-opportunities for full job descriptions and to apply.
CITY IMPACT CENTER ANNUAL GOLF CLASSIC – Sept 18
This year's event will be held September 18th at the Spanish Trails Country Club. Registration will be at 11:30 am and the shotgun start will begin at 12:30 pm. This is a stand out event that helps support the many dynamic CIC programs benefitting so many lives in our community. Registration forms are available at the info desk, or you can download the City Impact Center Golf Classic 2018 Registration Form  (pdf with clickable links to register online) for additional information.
Big Bear Marriage Retreat, Sept 21-23
$375 per couple.  You don't want to miss 3 days and 2 nights of romance, renewal, and teachings to bring you closer to your mate. Only 3 spots left.
A Big Bear Marriage Retreat flyer with additional details is available in the lobby, or you can download it in pdf format: Big Bear Marriage Retreat flyer.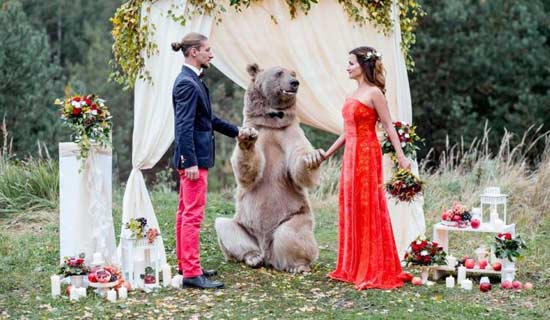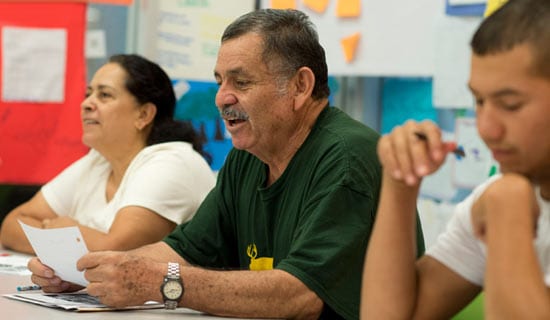 THE "WISHING YOU WERE HERE" CARD FILE…
is on the Lobby Info desk filled with stamped greeting cards addressed to folks who have been unable to attend services. May we urge you to take a card and write a personal note of support and also let us know when others may need similar encouragement. Your assistance is greatly appreciated!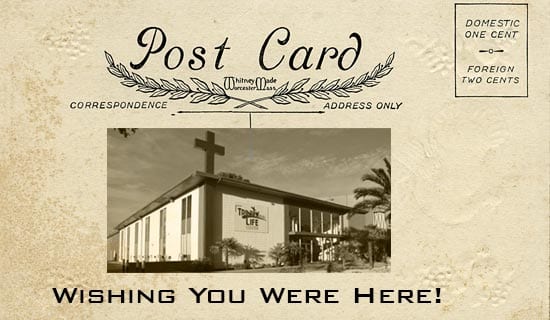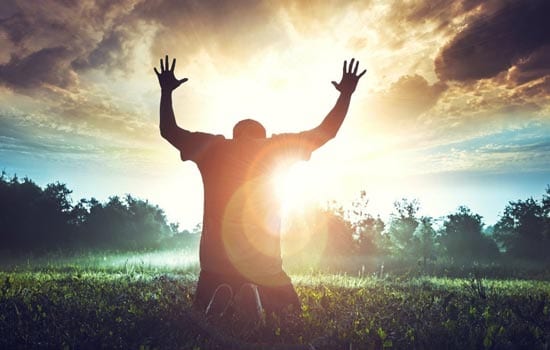 An Information Change / Prayer Request and Praise Report Card
…is in the pew in front of you on Sunday mornings.  Please let us know when you have a prayer request and be sure to report when prayer has been answered.   Also, on the reverse of that card please fill out when you have an address, telephone and/or email change. Once filled out please place in the offering plate. You may also complete your Prayer Request and Praise Report on our website.
Thank you so much!
TLC WELCOMES DONATIONS
Pastor Vic's rule is if you haven't used it in two years – donate it!  We are in need of an office or a small travel trailer.  We can turn your donations into ministry dollars. Please call the church office 702-734-2223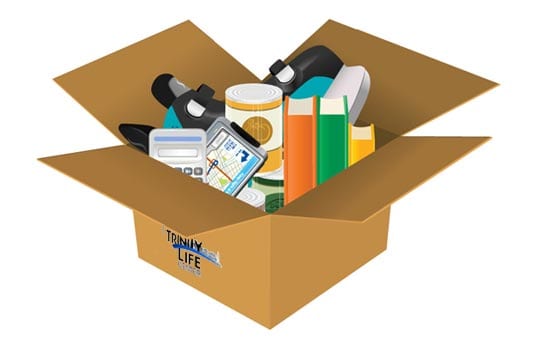 Come join us this week for Worship!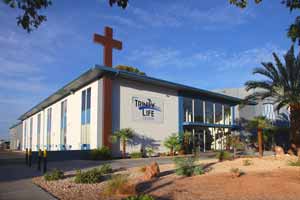 Trinity Life Center
1000 E. St. Louis Avenue
Las Vegas, NV 89104
Office Hours:
Tue – Fri  9 am – 5 pm
SERVICE TIMES
Sunday
9:00 AM – Insights Prayer Service / Connect Point Sunday School Classes
10:00 AM – Sunday Worship Service
Wednesday
7:00 PM – Connection Wednesdays
Questions? Call 702.734.2223
Catch up on sermons anywhere.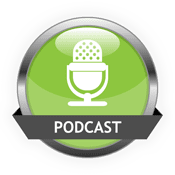 Select a recent podcast >>>>>
or
"Trinity Life Center is a church that believes
in the teachings of the Bible."
We offer regular activities for families and anyone who wants to grow in the knowledge of God.
We believe the healthiest Christ-Followers are involved in 4 weekly activities:
A time of celebration with the Body of Christ;
Small group setting to learn, interact and grow;
A place to serve and
A Corporate prayer meeting.
This is your e-vite to our prayer gathering every Sunday morning at 9 am!