We are a Bible-believing church located in the heart of Las Vegas.
Sunday, April 22nd
Pastor Randy Greer
"Our Paraklete"
 1 John 2:1-5
How is it that you are feeling so comforted like you'll never be alone again? That's what we are about to explore in 1 John 2:1-5, which is our text for the Sunday morning message. What a relief knowing I'll not have to try and pay for my crimes. Someone took my place!  I love being a Christian…
Join Pastor Randy this Sunday at 10 am.
Our Youth Are Going To The Ballpark – April 20th
This Friday night, April 20th to see the 51's play!  Baseball is a great traditional family outing. Minor league baseball by its nature is even more so. There's a relaxed, congenial atmosphere at a 51s game enhanced by the cheerful staff and family-friendly atmosphere.  Join us as the 51s will host the Fresno Grizzlies, Triple-A affiliate of the World Series Champion Houston Astros, at Cashman Field.  Be sure to see Pastor Daniel for details!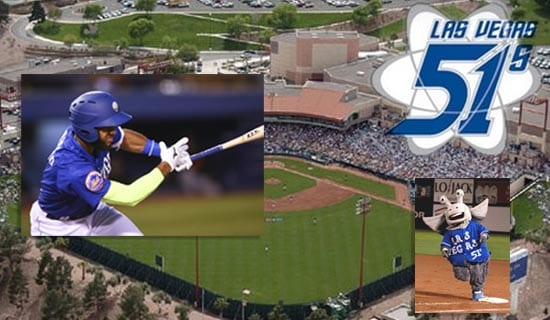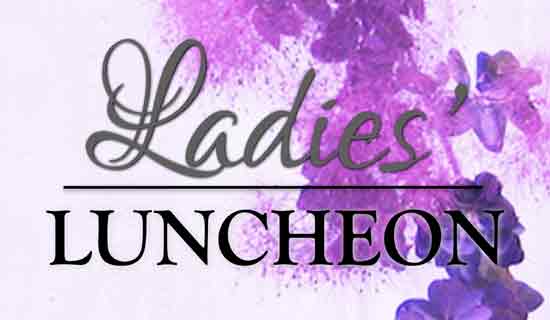 Daughters of the King Spring Luncheon – 04/21
Will be on Sat., April 21, from 11 am to 1 pm in the Fellowship Hall with Pastor Barbara Potop as our guest speaker. If childcare is needed, please sign-up in advance.  Flyers in the lobby with more info.
BAPTISMAL SERVICE – SUNDAY, APRIL 22
If you would like to be baptized please call the church office at 702-734-2223 or see Pastor Daniel.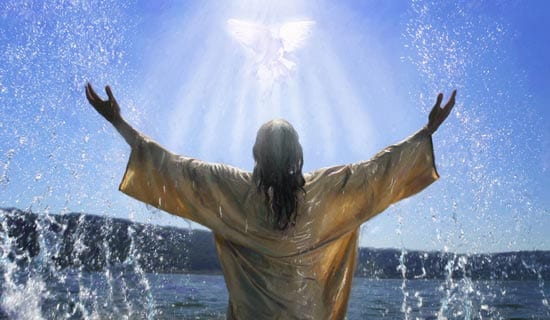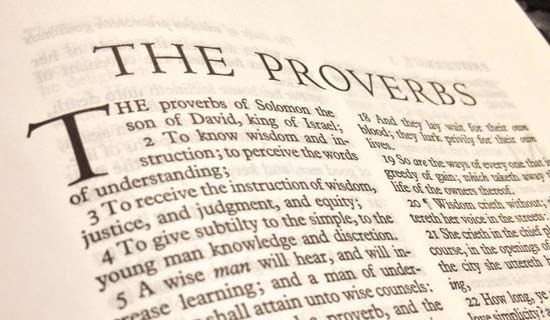 INSIGHTS SUNDAY MORNINGS 9 am
Please join with Pastors Randy, Vic and Dave as Vic pray through the Scriptures.
Join us for this series and all the blessings that come from learning how to pray God's Word
AN 8 WEEK ALTAR WORKER CLASS….
is happening at the 9 am hour in room #R104 (just behind the Sanctuary platform). Please see Harold Hammond, the class moderator, if you would like to join.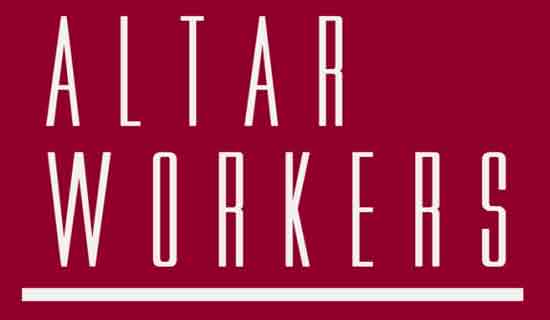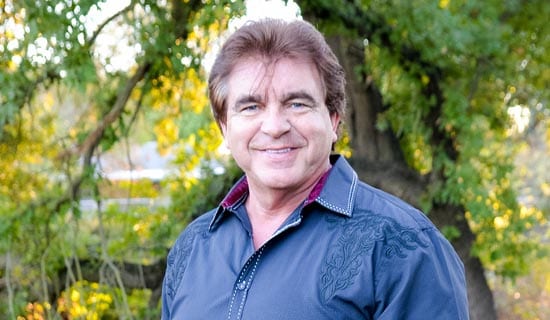 DONNIE MOORE WITH US, APRIL 27 THRU 29TH…
Guys, we'll meet with him on Friday, April 27th at 6 pm where he'll talk about how "real men battle." Then back on Saturday morning at 8:30 am for breakfast and a practical message you can take to the streets. On Sunday he'll speak in our morning service. Pray about whom to bring with you to one or more of these events. Download the Donnie Moore flyer.
THE QUARTERLY 5TH SUNDAY SPECIAL BUCKET OFFERING – April 29th
…sponsored by our Women's Ministry will be now known as, the "Real Hope Women's Ministries Offering" (formerly known as the Penny Fund). Our District uses these offerings for a variety of worthy causes including Household Funding and Students Scholarships.
Thank you for your participation.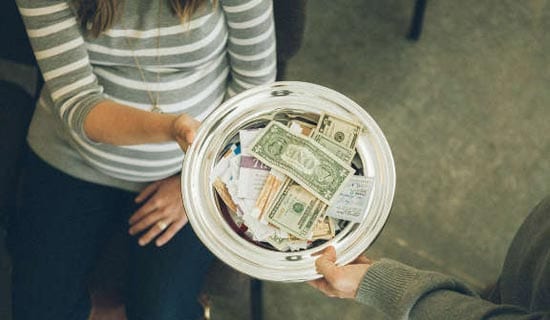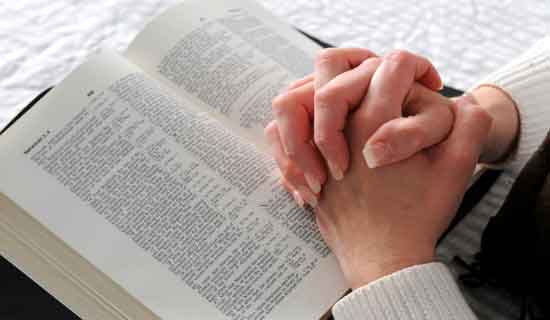 HOME FELLOWSHIP PRAYER GROUPS
Next meeting – Sunday, April 29th at 5 pm
It's almost time for home fellowships!  Please check the display in the lobby for a location near you. Questions? Please call the church office 702-734-2223.
ONE DAY TO FEED THE WORLD – May 13th
The Convoy of Hope's annual campaign is designed to help transform the lives of children by helping provide a more healthy living through nutritious food, clean & safe drinking water and much more. Work one Day. Give that day's wage.
We will participate on Sunday, May 13th!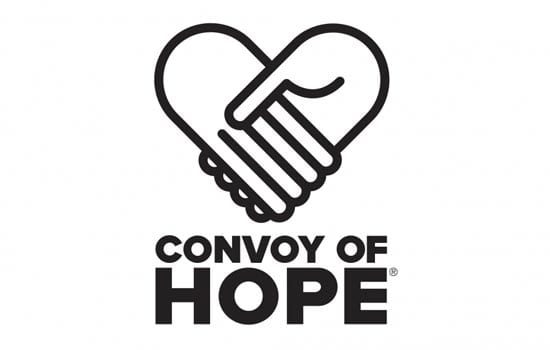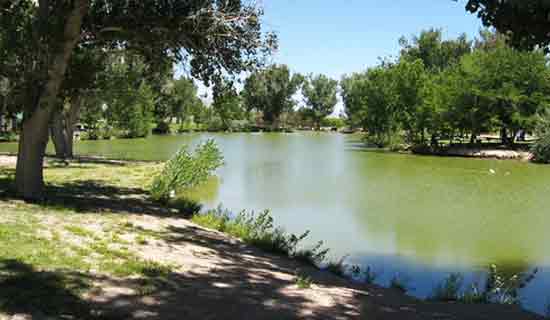 FAMILY LIFE SOLUTIONS PICNIC AT FLOYD LAMB STATE PARK – 05-19
Join us on Saturday, May 19, 10 am – 3 pm, $6 per carload.  We'll have a great time!  Pick up a flyer in the lobby or download it here: Church Picnic Flyer. It will tell you what to bring and lists the activities for boys, girls, Moms, and Dads.
Big Bear Marriage Retreat – Sept 21-23
Sept 21-23 at $375 per couple.  Yes, it's months away but we want to make sure you put it on your calendar now at home AND…at work. You don't want to miss 3 days and 2 nights of romance, renewal, and teachings to bring you closer to your mate. Only 18 available spots.
A Big Bear Marriage Retreat flyer with additional details is available in the lobby, or you can download it in pdf format: Big Bear Marriage Retreat flyer.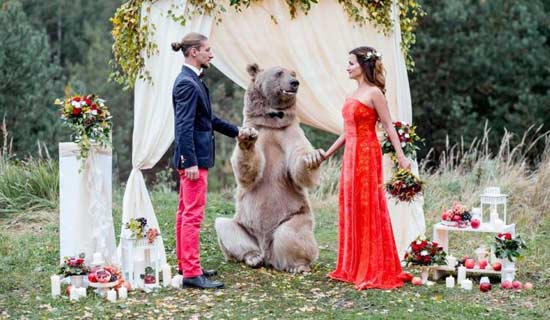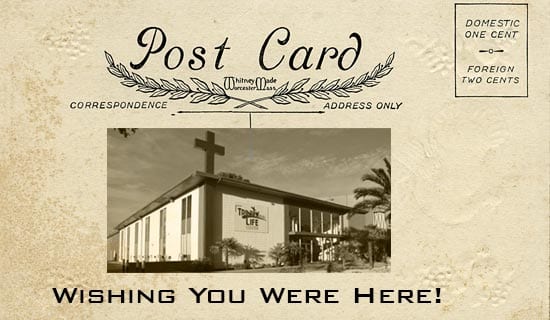 THE "WISHING YOU WERE HERE" CARD FILE…
is on the Lobby Info desk filled with stamped greeting cards addressed to folks who have been unable to attend services. May we urge you to take a card and write a personal note of support and also let us know when others may need similar encouragement. Your assistance is greatly appreciated!
HOUSEKEEPING…
We want to remind you to please write your full name on your tithing envelopes. Remember, God created only one of you, but someone else can share your name. Thank you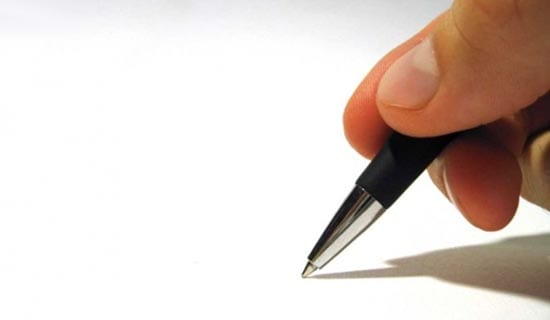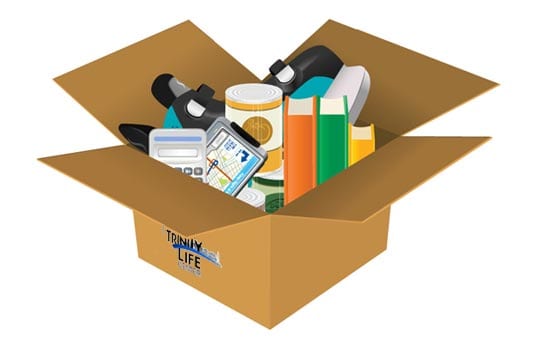 TLC WELCOMES DONATIONS!
Pastor Vic's rule is if you haven't used it in two years – donate it! We can turn your donations into ministry dollars.
Please call the church office 702-734-2223.
An Information Change / Prayer Request and Praise Report Card
…is in the pew in front of you.  Please let us know when you have a prayer request and be sure to report when prayer has been answered.   Also, on the reverse of that card please fill out when you have an address, telephone and/or email change. Once filled out please place in the offering plate. You may also complete your Prayer Request and Praise Report on our website.
Thank you so much!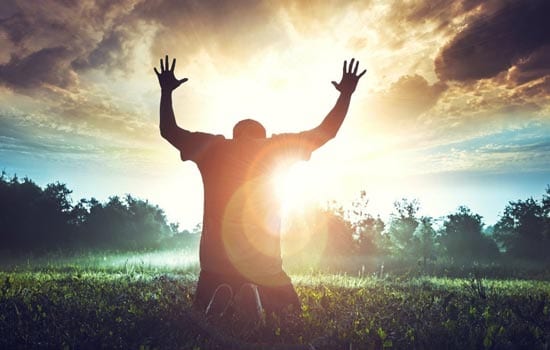 Las Vegas Hope and Healing (07:39)
Watch and share this powerful video about the impact the Oct 1 tragedy at Mandalay Bay had on our LVMPD police officers.  God is with our city, but there is a lot of pain that's still happening. Please continue to pray for us, we're gonna keep reaching out to our community, and we're gonna keep touching people's lives.
We do what we can to be available for the Las Vegas Metro Police Department at our church here in Las Vegas. We think they're one of the finest police departments in the nation and we felt like it would be best for us to express our care and our love by feeding them.  We are going to all eight LVMPD area commands over the next several months just to thank them for being there when we needed them most.
Donate To The First Responders Fund via PayPal or Tithe.ly!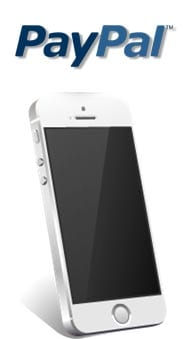 Donate Via PayPal!
If you would like to make a donation online (or with your cell phone), via PayPal (min donation $1) you can now do so using the PayPal Donate Now button below
Pressing the PayPal Donate Now button below will take you to the secure PayPal website, where you can complete the Donate To Trinity Life Center web giving form.  When giving, registering, or paying via PayPal, you do NOT have to create a PayPal account to make a one-time or recurring donation.  Enter the amount you would like to donate, then select "Donate with a Debit or Credit Card" if you do not wish to open or use a PayPal account. The window will expand, click on the "Add special instructions to the seller:" and please add a note that this donation is for the First Responders Fund.  Complete the PayPal form, press the blue Donate Now at the bottom of the form, and your donation will be processed!
Thank you for your kindness and generosity!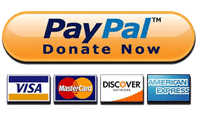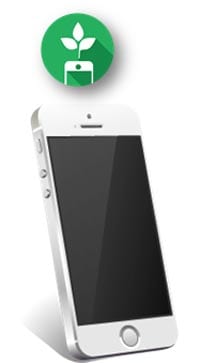 Donate Via Tithe.ly!
If you would like to make a donation online (or with your cell phone) via Tithe.ly (min donation $5) you can do so now by using the green "Give" button below.
Pressing the green Give button will take you to a secure popup web giving form.  When giving, registering, or paying via the Tithe.ly web giving form you do NOT have to create a Tithe.ly account to make a one-time or recurring donation.  If you prefer to use the mobile app (and extra features), click on these links for Android or iOS:  Tithe.ly for iOS | Tithe.ly for Android  Or you can search "Tithely" in your smartphone's app store. In addition to payment by credit or debit card, Tithe.ly also allows you to pay directly from your bank account.
Thank you for your kindness and generosity!
Come join us this week for Worship!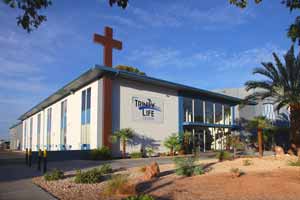 Trinity Life Center
1000 E. St. Louis Avenue
Las Vegas, NV 89104
SERVICE TIMES
Sunday
9:00 AM – Insights Prayer Service / Connect Point Sunday School Classes
10:00 AM – Sunday Worship Service
Wednesday
7:00 PM – Connection Wednesdays
Questions? Call 702.734.2223
Catch up on sermons anywhere.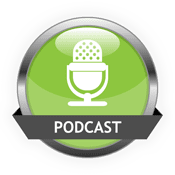 Select a recent podcast >>>>>
or
"Trinity Life Center is a church that believes
in the teachings of the Bible."
We offer regular activities for families and anyone who wants to grow in the knowledge of God.
We believe the healthiest Christ-Followers are involved in 4 weekly activities:
A time of celebration with the Body of Christ;
Small group setting to learn, interact and grow;
A place to serve and
A Corporate prayer meeting.
This is your e-vite to our prayer gathering every Sunday morning at 9 am!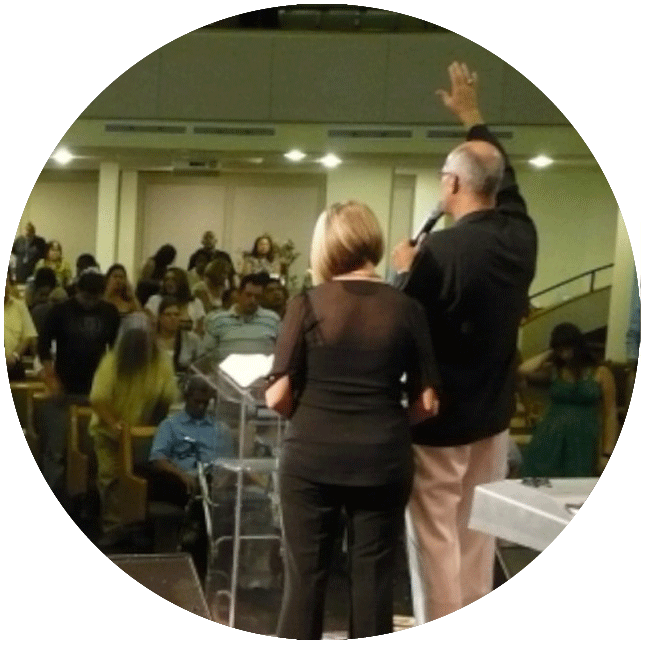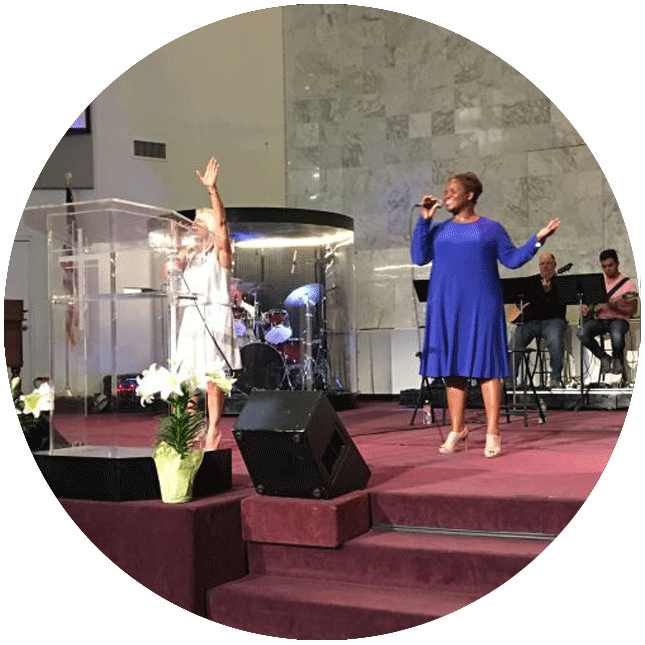 Trinity Life Center
1000 E. St. Louis Avenue
Las Vegas, NV 89104
We would love to hear from you.